Cleveland, Ohio is home to more than two million people and is thriving with new ideas and innovations. It is a city with diverse and distinct neighborhoods and a wide variety of dining, shopping, and housing options. It is also one of the best cities in Ohio to own a franchise because of its consistent and continuous momentum.
Cleveland Business Opportunities Overview
If you are looking for a business or an investment opportunity in Cleveland, franchises are the best way to go. Franchising gives you a head start to starting a business and has better short and long-term profits. Choosing a suitable franchise opportunity in Cleveland with good brand value will readily help you gain customers quickly. Some of the benefits to franchising are that they offer lower start-up costs and integrated benefits such as marketing strategies and proven systems.
Cleveland's most promising franchise opportunities available to you depend on different criteria like your investment budget and the industry you prefer. If you have no constraints on budget and sector, then the number of franchise options to choose from increases, often creating information overload.
If you're interested in capitalizing on the lucrative franchise market, Fransmart can help. As the leading franchise consultant for emerging brands, we have 20 years of experience helping entrepreneurs find the right franchise opportunity. We have helped many start a franchise with a high success rate. Fransmart evaluated the franchise opportunities in Cleveland on their uniqueness, feasibility, profitability, availability, and sustainability to come up with our top five franchises to purchase in Cleveland.
Top 5 Franchise Opportunities for Sale in Cleveland
When perspective franchisees look at the market, the first thing that often catches their eye is an established brand like Subway or McDonald's. However, while these outlets have name recognition, they no longer fulfill a franchisee's dream of growth and profitability, for the simple reasons that:
The amount you spend towards their expenses and fees is substantial, and ROI is long and low
Cleveland is already packed with franchisees of the same brand giving you needless competition.
Food is a continuously evolving segment where "innovative" can take you far ahead of "tried and tested."
After deep research, Fransmart believes the following emerging franchises are poised for great growth and success. Fransmart assessed these franchise opportunities in Cleveland based on their franchise fees, brand stature, and prospects for growth.
#1 Taffer's Tavern: The Kitchen of the Future Today,franchise for sale in Cleveland
Jon Taffer, the "Bar Rescue" star and hospitality expert, started Taffer's Tavern franchise to solve the many inefficiency issues of the restaurant industry. This restaurant franchise has intelligent operations, an innovative kitchen, an upscale gastropub menu, and an eye-catching ambiance.
Why Become a Taffer's Tavern Franchise Owner?
The most significant advantage of the Taffer's Tavern franchise is its high profitability that is achieved through reduced costs by incorporating simplified cooking techniques and minimum food preparation time.
Its robotic kitchen, sous vide cooking, and data-driven decision-making makes Taffer's Tavern the most innovative and efficiently run franchise in decades.
Liquor sales are significantly higher in Taffer's Tavern giving franchisees more profits than a typical casual restaurant.
Total Investment for Taffer's Tavern Franchise
Initial Investment: $1,183,000 to $2,203,000 (5 Units)
Franchise fee: $50,000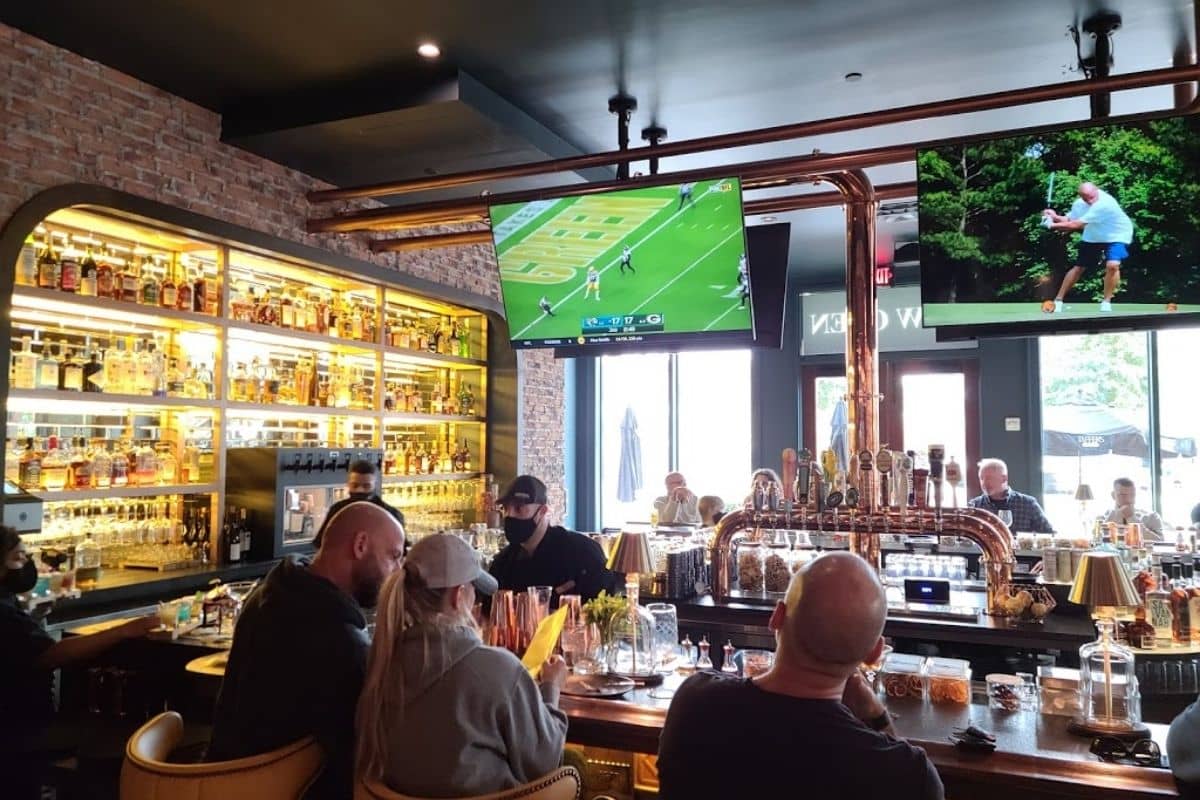 Franchise Owner Income: click here to know how much Taffer's Tavern franchise owners can make.
#2 PayMore: Top Franchise for sale in Cleveland, Ohio
A business as hot as any fast-casual restaurant is electronics trade-ins. PayMore is a sustainable business that capitalizes on the many electronics used today. This unique franchise opportunity in Cleveland combines e-commerce with electronics sales and trade-ins.
Why is PayMore the best Investment opportunity?
PayMore integrates e-commerce with electronics sales and trade-in. Their product ranges from smartphones to gaming systems and computers to tech gadgets. Electronic sales provide high customer retention rates, low overheads, and high margins.
This franchise is the best opportunity in Cleveland because there's not a lot of competition, as it's a relatively new and environment-friendly concept. Existing PayMore franchise owners have seen improved profits because of the spiked demand for used goods in recent years.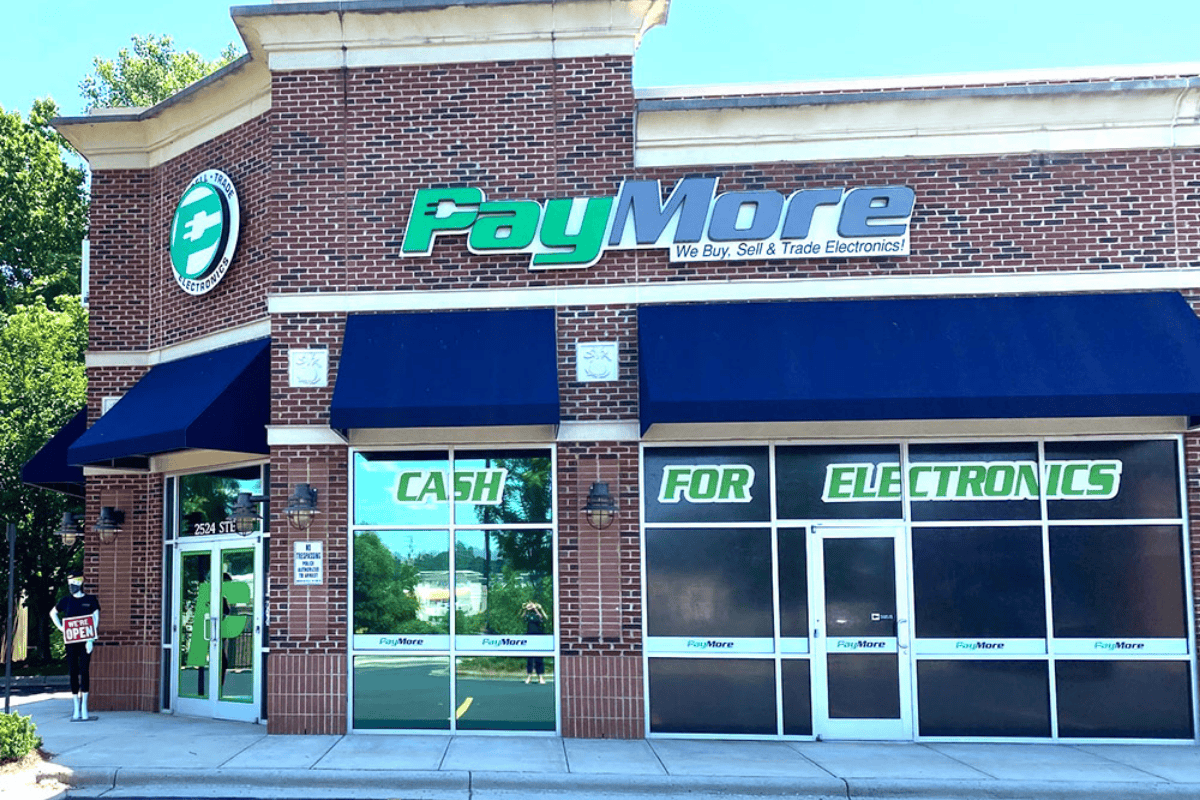 Total Investment for a PayMore Franchise
Initial Investment: $184,050 – $299,950 (multi-unit)
Franchise fee: $30,000
Franchise Owner Income:
With Adjusted Operating Income – $288,311*
Gross Sales— $2,334,054.72
Adjusted Operating Income for A Franchise Store— $272,602.30
#3 Rise Southern Biscuits & Righteous Chicken: Restaurant franchise for sale in Cleveland, Ohio
Named in the "America's Hottest Startup Fast Casuals " list for 2021, Rise was the first to go all in on technology, with contactless kiosk ordering and food lockers. The result is that franchise owners of Rise enjoy high profitability and sales, along with a human-centric culture.
Why is Rise is a top Franchise for Cleveland:
The Rise Southern Biscuits & Righteous Chicken team assists franchisees from start to finish, including site selection, store build-out and construction, training and operational support, vendor and equipment selection, marketing, and more. It is a perfect option for becoming a franchise owner in Cleveland. The startup cost is low, and a franchisee will quickly see a good return on investment.
The restaurant is open from 7 a.m. to 2 p.m., providing good work/life balance for the franchisee and employees.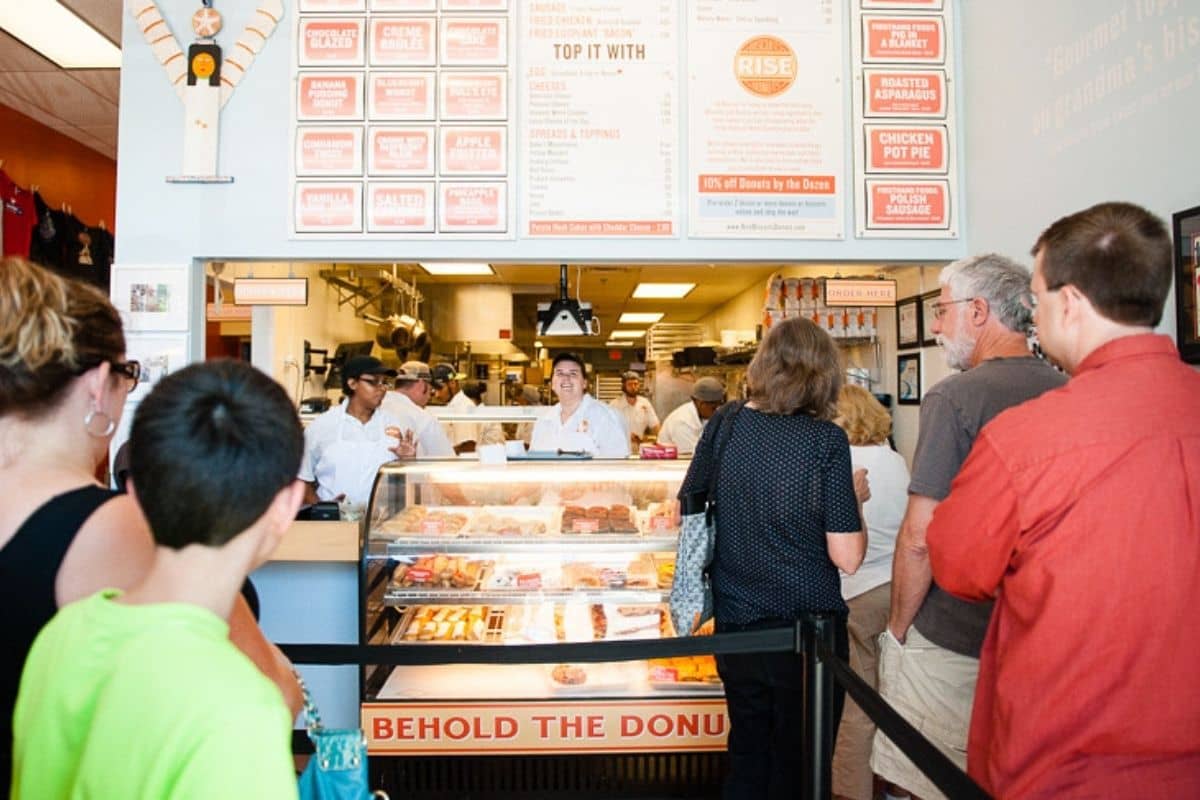 Total Investment for a Rise Franchise
Initial Investment: $420,500 – $598,500 (3 restaurants)
Franchise fee: $35,000
Franchise Owner Income: Click here to know how much a Rise franchise owner can make.
#4 Curry Up Now- Fastest Growing Indian Franchise opportunity in Cleveland, Ohio 
The Indian fast-casual chain is a fast growing segment, and the best franchise for Indian cuisine is Curry Up Now. Though there are other Indian restaurants in Cleveland, Curry Up Now is attracting loyal customers and franchisees with its innovative spin on Indian cuisine and its streamlined operating techniques, making it more profitable than others.
Why Invest in Curry Up Now?
Curry Up Now has created a unique fusion menu that makes Indian cuisine more accessible to a large customer base.
The menu contains delicious vegetarian and vegan options bringing more customers to the restaurant.
The brand uses co-packaging, which means an Indian chef is not required for the restaurant.
Total Investment for Curry Up Now Franchise
Initial Investment: $392,000 – $1,671,500 (multi-unit)
Franchise fee: $35,000
Franchise Owner Income: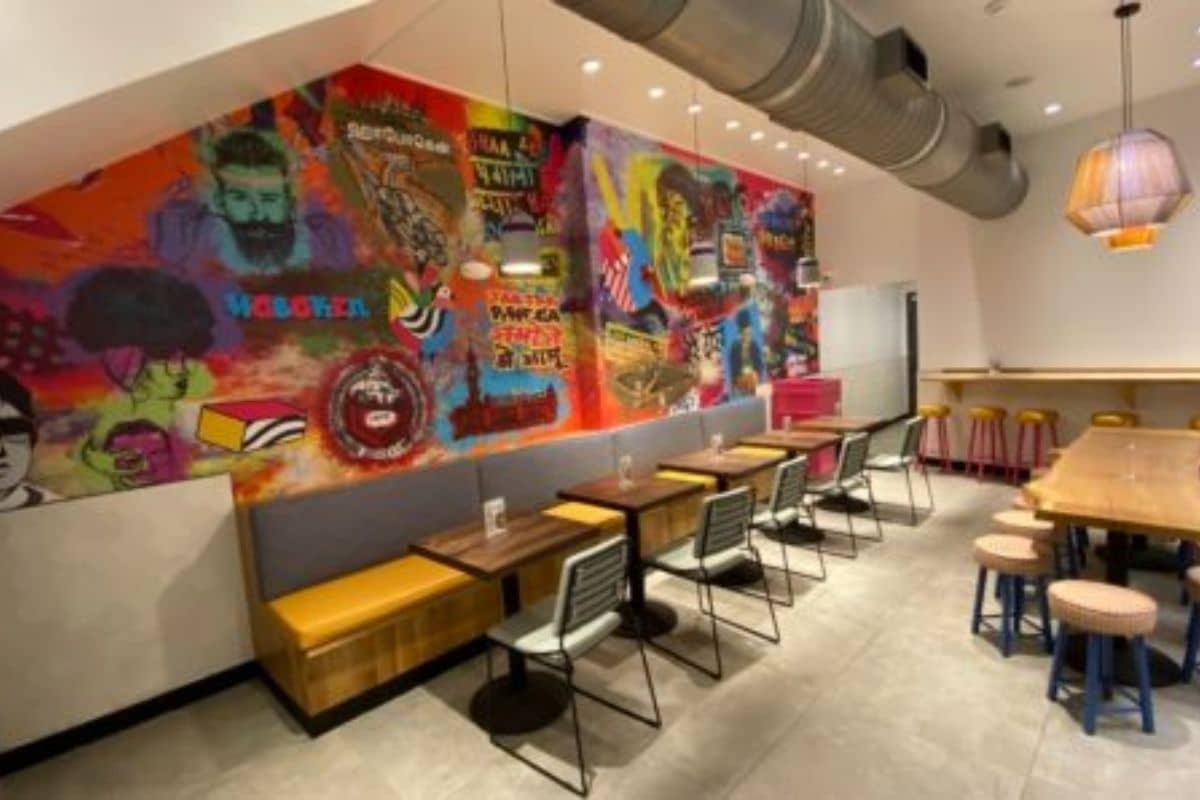 Click here to know how much Curry Up Now franchise owners can make.
#5 Brooklyn Dumpling Shop: Award-winning Franchise On sale In Cleveland
Recognized in "America's Hottest Startup Fast Casuals" list for 2021, Brooklyn Dumpling Shop is a tech-forward franchise that has raised the industry's expectations for performance and profitability.
Why invest in Brooklyn Dumpling Shop?
Brooklyn Dumpling shop uses automated kiosks to serve hot and fresh dumplings on request 24-hours a day which means you are efficiently in business around the clock.
Its unique automat concept is revolutionary in the food industry. It provides a contactless method of ordering and delivery that is perfect for the post-pandemic period.
The availability of frozen Brooklyn Dumpling Shop dumplings in nationwide stores has made the dumplings very popular.
It sells custom-to-go drink packs, which means you benefit from liquor sales.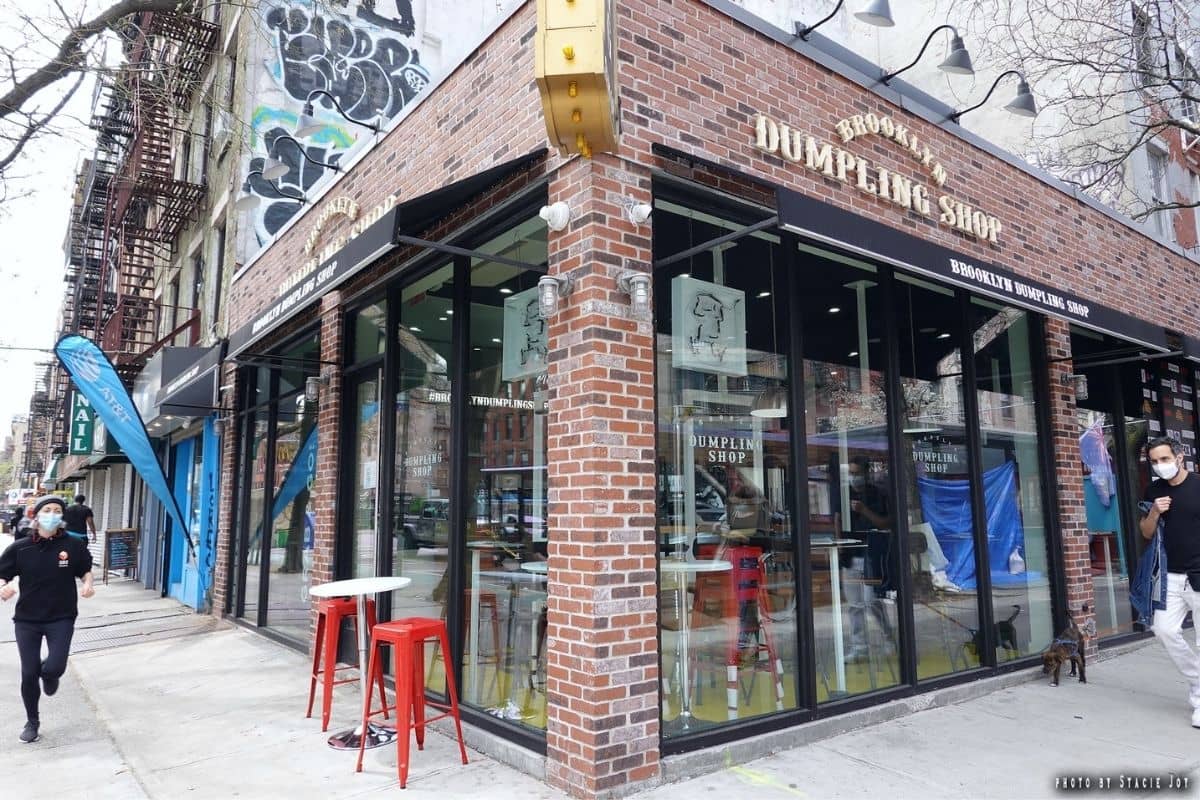 Total Investment for Brooklyn Dumpling Shop Franchise
Initial Investment: $348,500 – $663,000 (multi-unit)
Franchise fee: $40,000
Franchise Owner Income: click here to know how much Brooklyn Dumpling Shop franchise owners can make.
Conclusion
Investing in a franchise in Cleveland can be an excellent opportunity to make money if you invest in the right concept. Before making any final decision, make sure that you have all the information and guidance.
Using an experienced franchise consultant like Fransmart can help you save money in the long run. Fransmart has over two decades of experience with emerging brands. In fact they were the team that brought Five Guys and The Halal Guys into franchising. Fransmart only works with the hottest emerging brands to ensure that entrepreneurs have the best opportunity for success and profits. Contact us today to get started on your franchising journey.