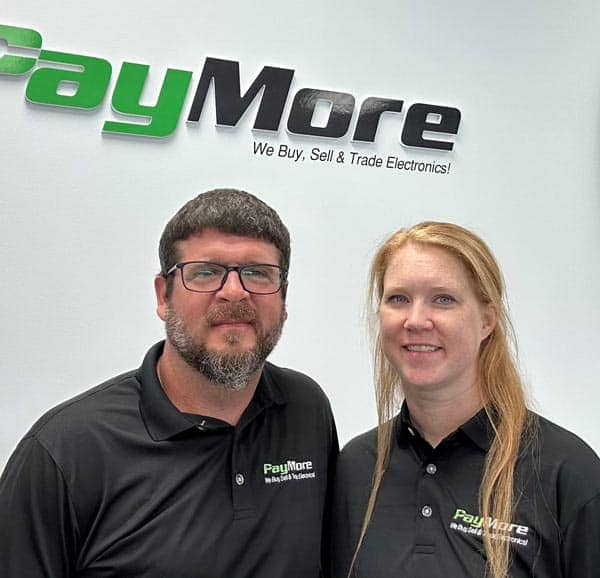 I've been a multi-unit restaurant franchisee and am now a PayMore franchisee. Anyone interested in franchising should look at PayMore. Lower opening costs, great numbers, easier to run, and the country is wide open. Restaurant franchising is getting tougher and tougher… PayMore is so much easier that I wouldn't do restaurants ever again.
Dan and Lindsay Lowe, multi-unit franchise owners of PayMore Electronics
Our Story
PayMore Stores was founded in 2011 in Massapequa, New York a small community in Long Island, to solve the problem of old and broken electronics piling up in landfills. Our mission is to repurpose old electronics and recirculate them back into the marketplace, to help reduce the country's e-waste footprint. To meet demand, the first PayMore Stores location served customers across the U.S. and around the world.
To incentivize e-waste recycling, PayMore Stores delivers the strongest level of personal data protection available on the market and the highest trade-in values. Customers who trade in old devices for cash know their data will be wiped clean before electronics are resold. PayMore Stores also offers exceptional deals on gently used and repurposed electronics protected by industry-leading warranties.
The first PayMore Stores location received strong local support in Massapequa, NY for its environmentally friendly trade-in service. The store saw high volumes in trade-ins and used electronics sales and became a highly valued member of the community, serving as a local electronics hub with highly knowledgeable staff.
To help meet demand for the brand's green-friendly concept, President Erik Helgesen and CEO Stephen Preuss launched franchise opportunities nationwide. In addition to offering a place to buy, sell and trade electronics safely in communities across the country, the company's franchise opportunities offer electronic savvy entrepreneurs an exciting opportunity to own their own business with a strong foundation based on hands-on training and one-on-one corporate leadership support.
Starting with one small brick and mortar storefront, PayMore Stores has grown to the highest grossing secondhand electronics dealer in Long Island, serving more than 30,000 customers. Its success was featured recently in Entrepreneur Magazine. Today, PayMore Stores has four locations operating in New York and North Carolina. electronics franchise
Join our dynamic community of successful entrepreneurs and collaborative small business owners by becoming a PayMore franchisee!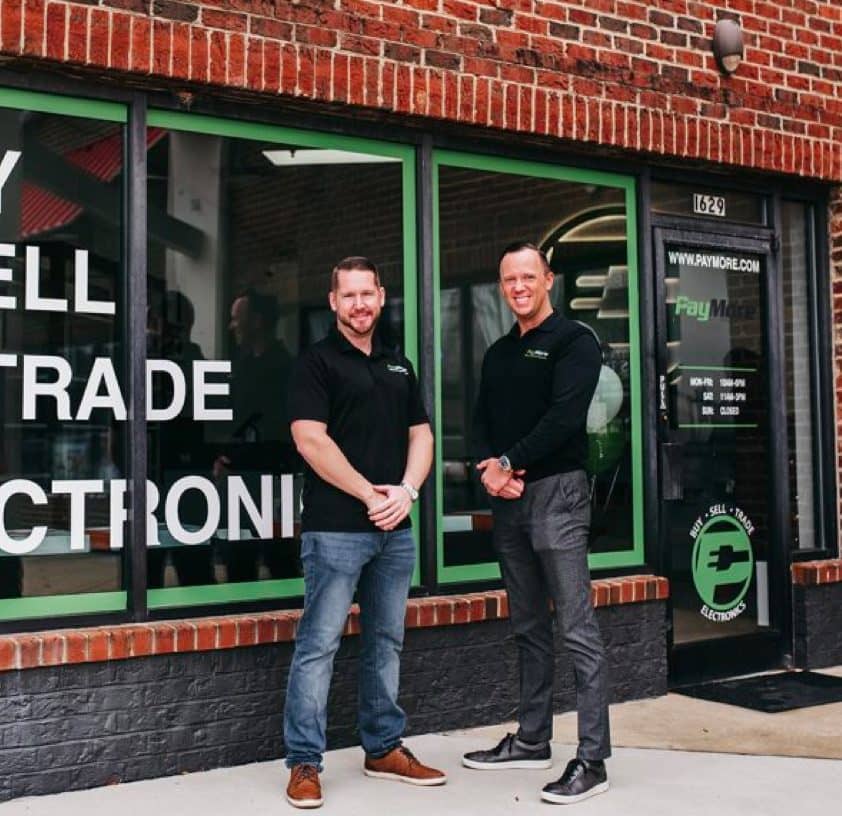 We are looking for dynamic, driven and tech-savvy entrepreneurs to join our team as the PayMore brand continues to expand across the country. Our ideal franchisee has the passion and resources to purchase multi-unit development opportunities – as our store numbers grow so do our franchisee's collective buying and selling opportunities.
As a PayMore franchisee, you will deliver an important service to your community and a superior product to your customers and receive ongoing corporate support from the PayMore team and our custom engineered sales and automation tools. Whether you are launching a new PayMore store, converting your multi-carrier or electronic repair business, or re-branding a local electronics store, the PayMore electronics franchise opportunity is a win-win for hard-working entrepreneurs.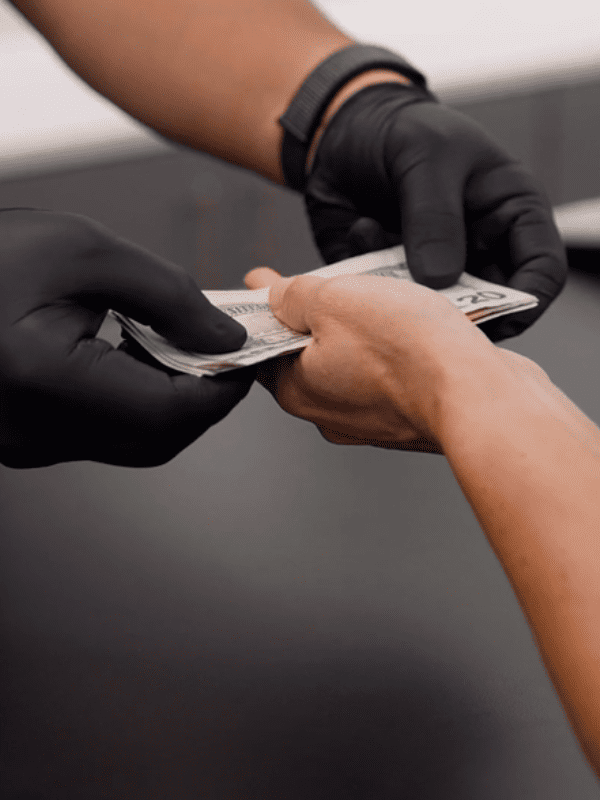 Become a PayMore Franchisee in 30 Days
Step 1
Submit an Inquiry Form (Today!)
Step 2
Speak with Franchise Development Director (within 24 hours)
Step 3
Submit the Franchise Application (2 days)
Step 4
Review Application with Franchise Development Director (3 days)
Step 5
Receive & review Franchise Disclosure Document with Franchise Development Director (5 days)
Step 6
Schedule Discovery Day with Franchisor (14 days)
Step 7
Execute letter of intent (16 days)
Step 8
Become a Franchisee! (30 days)
The Paymore Investor Guide
Customer Ecosystem
We offer customer trade credit on gently used devices to promote e-waste recycling, the highest cash trade-in values on the market, strong data privacy protections, and extended warranties for used electronics sales.
Quality of Life
With A 70% Online Business Model, Franchisees Can Generate Revenue While They Sleep. Store Hours Are Typically 10 A.M. – 7 P.M. On Weekdays, 10 A.M. – 4 P.M. On Saturdays, And Closed On Sundays.
Recession-resistan
Discounted electronics provide sustainable, low-priced solutions to savvy consumers. With prices that cannot be beat by e-commerce or big-box giants, PayMore Stores serve as a local hub for electronics sales with global e-commerce reach.
Proprietary Tech
PayMorePOS is our proprietary online software solution that combines 10 years of development and hands-on practice to provide the backbone of your store management and buying operations. Connect instantly to the PayMore Network for help scaling your business.
Green Business
Offer your community a convenient way to reduce e-waste with electronics trade-in for cash or store credit.
Operational experience in business is a plus, but not required assuming a professional Director of Operations will be part of your team. Prospective Franchisees must meet the minimum requirements below to be considered for a PayMore franchise.
$500k net worth*
$100K liquid capital available for investment*
Ready to begin development within the next 3-6 months
Ready to grow a multi-unit territory in a major U.S. area
*Investment partners may contribute to this requirement
When you join the PayMore Stores family, you are supported by services and training opportunities designed to help you succeed as a new or continuing small business owner and entrepreneur. Each store owner receives individualized and ongoing corporate franchisee support, including access to the PayMore Stores franchise portal. Online tools include training, marketing, and workflow charts. In addition, each store owner is supported by our experienced corporate operations and technical teams who provide ongoing day-to-day operational assistance. Franchisee support includes:
Real estate / site selection
Store build-out, construction
Training systems
Operational support
PayMore Franchise Portal
Custom point-of-sale system
Marketing and branding
Pre-opening and grand opening support
On-going support from corporate specialists who have years of in-store operations and electronics experience.
| | |
| --- | --- |
| Start-up Costs | $239,250 – $362,500 |
| Royalties | The greater of 5% of the Gross Sales or $1,000 per calendar month |
| Franchise Fee | $35,000 |
| World-wide Creative Fund | 1% of Gross Sales |
| Local Store Marketing | 2% of Gross Sales |
| Multi-Unit Development Fee | 100% of the initial franchise fee for first three stores, plus deposit of 50% of the initial franchise fee for each additional store |
| Technology Fee | 1% of Gross Sales |
Ready To Become a Successful Franchisee?
Whether you are ready to invest or just getting started, take the next step with us. We will guide you along your franchising journey.