A 24 hour, contactless, automat dumpling franchise that spins the QSR industry on it's head.
The NYC restauranteur and founder Stratis Morfogen took his family's legacy trade, the New York diner, and reinvented it as this winning combination, classic diner dishes in delectable dumpling form!
Our Story
Stratis Morfogen is an established restaurateur who has handcrafted 32 delicious flavors of dumplings to be served in a 24hour automat. The entire concept is touchless and contact-free keeping customers and staff safe while being able to deliver consistent hot and fresh food. It's the first dumpling franchise to go completely touch-free.
Utilizing the once common Automat allows the brand to keep customers and employees safe by eliminating a point of contact but also regulate the temperature of each locker ensuring food stays piping hot or drinks perfectly chilled. Customers will receive a unique code on their phone which opens only their lockers. This ensures the correct food is taken every time and makes it fast and easy for third-party delivery services. Customers are able to order online or at self-sanitizing kiosks in-store.
This revolutionary concept has shaken the QSR industry and is on track to reach its goals to open 500 units in the next 5 years are underway. Brooklyn Dumpling Shop will be in every train station, airport, strip mall, and shopping center in the top mass media markets both nationally and worldwide.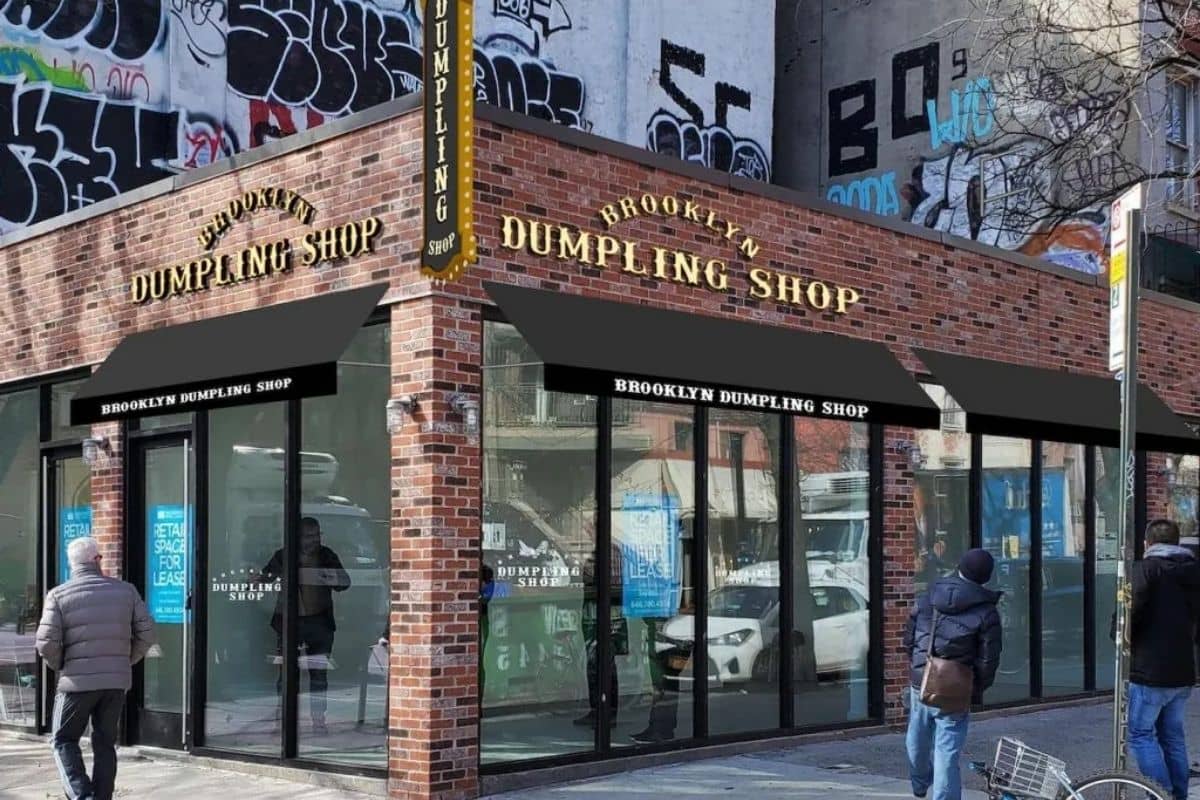 Brooklyn Dumpling Shop is seeking franchisees that are focused on exceptional operations and customer service and looking to build multi-unit franchise territories. Franchisees must demonstrate substantial business experience and possess a true passion for the Brooklyn Dumpling Shop concept.
The Latest News
Brooklyn Dumpling Shop is Making Moves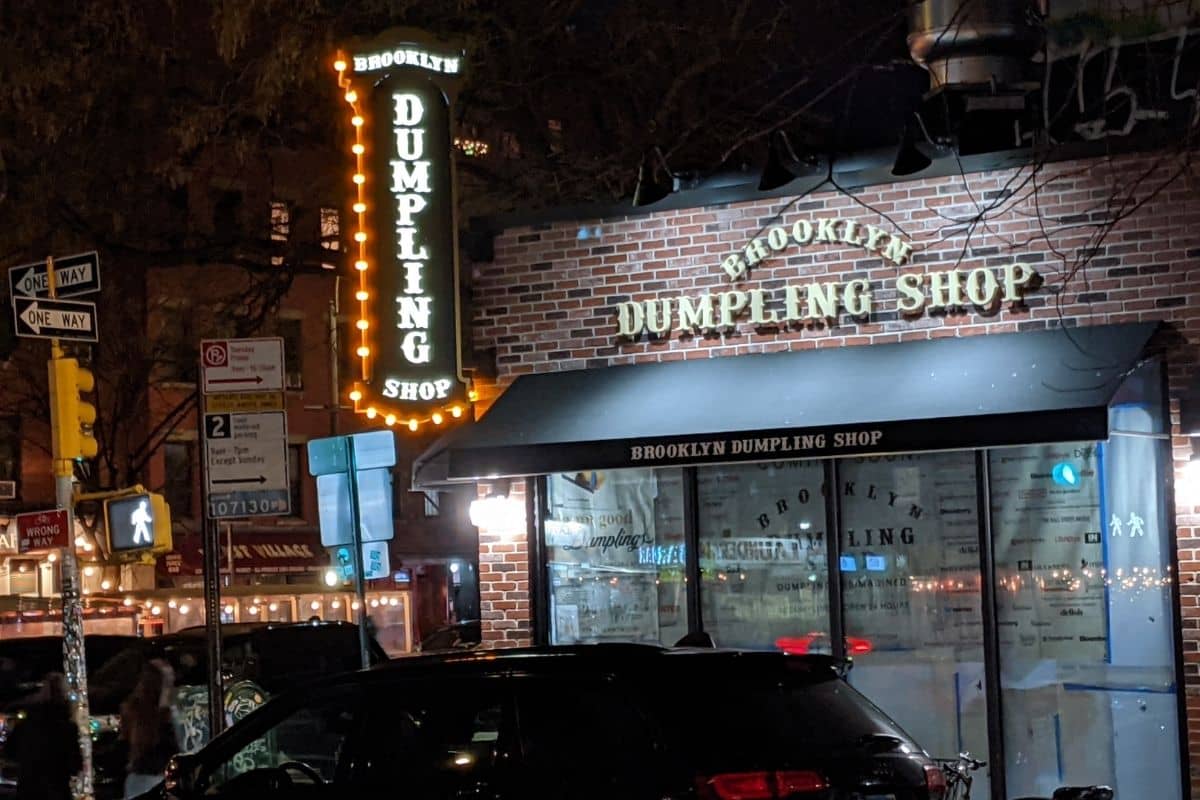 Become a Brooklyn Dumpling Shop Franchisee in 30-Days
Step 1
Submit an Inquiry Form (Today!)
Step 2
Speak with Franchise Development Director (within 24 hours)
Step 3
Submit the Franchise Application (2 days)
Step 4
Review Application with Franchise Development Director (3 days)
Step 5
Receive & review Franchise Disclosure Document with Franchise Development Director (5 days)
Step 6
Schedule Discovery Day with Franchisor (14 days)
Step 7
Execute letter of intent (16 days)
Step 8
Become a Franchisee! (30 days)
The Brooklyn Dumpling Shop Investor Guide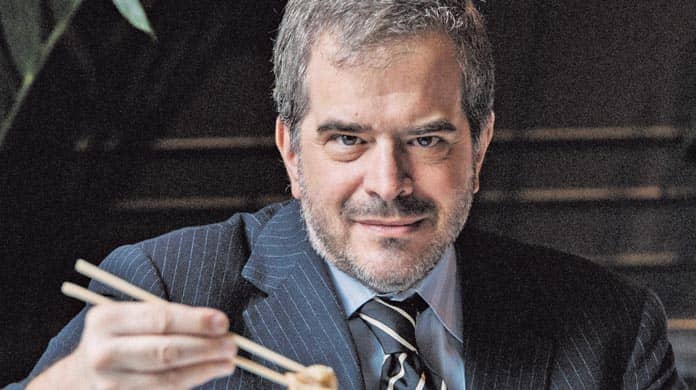 Disrupting the QSR industry, disrupting traditional kitchen operations, disrupting traditional 30 percent payrolls and bringing back the greatest product distribution machine ever created, the Automat. Grow big and grow fast. That's the ethos of our partnership with Fransmart led by Dan Rowe.
Brooklyn Dumpling Shop Founder, Stratis Morforgen
Unique Concept
Unique Automat concept and flavor combinations set us apart from the competition
Available in Retail Stores
Frozen Brooklyn Dumpling Shop dumplings available nationwide increase brand awareness and revenue streams
Contactless Format
Customer and employee safety is built in with contactless and touchless ordering and food pick-up
Custom Food Locker Design
The custom food locker is convenient for customers and flexible enough to fit in spaces from 400 to 1,200 sq. ft.
Drinks to Go
You won't miss out on liquor sales with the custom to-go drink packaging
Operational experience in the restaurant business is a plus, but not required assuming a professional General Manager will be part of your team. Prospective Franchisees must meet the minimum requirements below to be consider for a Brooklyn Dumpling Shop franchise.
$1MM net worth*
$500K liquid capital available for investment*
Ready to begin development within the next 3-6 months
Ready to develop a minimum five unit territory in a major U.S. area
*Investment partners may contribute to this requirement
Brooklyn Dumpling Shop is committed to ensuring impeccable operations at every location. Brooklyn Dumpling Shop provides our franchise partners with the all the resources and support necessary to continually succeed and grow.
Support provided to franchisee includes:
Real estate / site selection
Store build-out, construction
Training systems
Operational support
Recipe & menu development
Marketing & brand building
Vendor & equipment selection
Point of Sale system
Pre-opening, grand opening support
| | |
| --- | --- |
| Start-up Costs (Multi-unit) | $508,278 – $856,778 |
| Royalties | 6% of Gross Sales |
| Franchise Fee | $45,000 |
| World-wide Creative Fund | 2% of Gross Sales |
| Local Store Marketing | 1% of Gross Sales |
| Multi-Unit Development Fee | Full $45,000 franchise fee 1-3 units (or 1-5 for 10+ units), 50% deposit each additional unit. |
Ready to become a successful franchisee?
Whether you are ready to invest or just getting started, take the next step with us. We will guide you along your franchising journey.