The right franchise model is all it takes to get strong franchisees into the franchise game for the first time.
Grace Lovret is the newest member of the Brooklyn Dumpling Shop family, pioneering the brand's expansion into Canada by building the franchise's footprint in Vancouver.
Grace is multitalented – a filmmaker, a financial expert, and podcast host. It was on her podcast that she fell in love with Brooklyn Dumpling Shop's unique concept, franchise model, and unit economics. An interview with Brooklyn Dumpling Shop's Stratis Morfogen was all it took to convince Grace of what so many other franchisees are sure of – Brooklyn Dumpling Shop has arrived as the next big thing in quick service dining.
Fransmart's Lynnea Rogers recently spoke with Grace Lovret about what convinced her to be a part of Brooklyn Dumpling Shop. Take a look.
**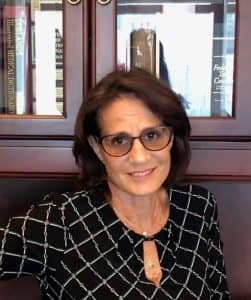 Is this your first-time franchising? If so, what interested you in the industry?
Yes, this is my first time franchising, and I will admit that it can be a bit intimidating. Most of my experience involves investing in companies rather than operating them. However, what interested me in franchising was not necessarily the industry itself, but rather the specific brand that I had the opportunity to work with. I was drawn to the brand's unique concept, potential for growth, and the passionate team behind it.
What drew you to franchise with Brooklyn Dumpling Shop?
I was first introduced to Brooklyn Dumpling Shop through an interview I conducted with its founder, Stratis Morfogen, on my podcast. He had written a book called "Be A Disruptor" which caught my attention, and I found our conversation to be very insightful. He then invited me to visit the BDS location in New York, and after experiencing the food and seeing the concept in action, I was immediately drawn to it. The innovative use of technology and the potential for growth excited me, and I knew I wanted to be a part of this franchise.
What about a restaurant with an automat made sense to you to invest in
Investing in a restaurant with an automat made perfect sense to me for several reasons. Primarily, the quality of the dumplings was exceptional. Additionally, the concept of a modern-day automat was nostalgic and reminded me of my experiences patronizing them back in the seventies and eighties in NY. The use of technology to enhance convenience and hygiene also caught my attention. Ultimately, the Brooklyn Dumpling Shop concept felt fresh and innovative, aligning with the needs and wants of today's consumers.
What sets Brooklyn Dumpling Shop apart from other QSR's that are currently in Canada?
Brooklyn Dumpling Shop stands out from other QSR's in Canada in several ways. Firstly, the brand offers a unique dining experience that is a step above traditional fast-food options, yet still offers the convenience and speed that customers expect. Additionally, they cater to a diverse range of dietary preferences, including gluten-free, vegan, and plant-based options. Another aspect that sets them apart is their commitment to sustainability, with eco-friendly practices that prioritize the health of the planet. These factors make Brooklyn Dumpling Shop a standout choice for customers looking for a fresh and innovative QSR option in Canada.
What would you say to people looking to potentially franchise with Brooklyn Dumpling Shop?
For those considering franchising with Brooklyn Dumpling Shop, my advice is to ensure that you genuinely love the brand. I'm confident that you will, and if you do, then I encourage you to take the leap. Stratis and his team are incredibly supportive of their franchisees and will be there every step of the way to help you succeed.
How was your experience working with Fransmart?
I had an exceptional experience working with Fransmart, and it wouldn't be complete without mentioning the brand representative for BDS on the Fransmart team I worked with. He was outstanding in his support and expertise in the franchise industry, making everything seamless and straightforward for me. His professionalism and commitment to ensuring our success were truly impressive.
**
You can follow in Grace's footsteps and build wealth with a business that's built the ideal franchise model. Don't wait – with hundreds of stores in development, it won't be long before every Brooklyn Dumpling Shop territory is gone.