Join The Brand Reinventing The Classics
This award-winning Indian casual restaurant chain dominates the segment with high volume and a simple operational model.
Unlike traditional Indian restaurants, Curry Up Now requires no trained Indian chef, and serves a menu of innovative Indian street food that appeals to the American market. With a streamlined supply chain, strong support, and a conversion friendly model, now is the time to hurry up to Curry Up Now.
2009 in San Francisco & Silicon Valley/Indian Fast Casual Restaurant/Indian Cuisine & Speakeasy Bar
Revenue Stream/Day Parts/Footprint
Dine-in, Delivery, Carry-out, Catering, Alcohol/Lunch, Dinner, Happy Hour, Snack, Late Night/1,500 sq. ft. (average)
Perfect for inexpensive restaurant conversions
Our Story
Curry Up Now is the largest and fastest growing Indian fast casual restaurant chain in North America, renowned for their innovative spin on traditional Indian cuisine. "Indian Street Food" with a modern twist.
Curry Up Now takes care of their customers by using only clean locally sourced ingredients. Their delicious food WOWS guests. Founder and CEO, Akash Kapoor supports employees, and gives back to the community, "I firmly believe in bringing happiness to the world through food".
Akash spent years perfecting Curry Up Now's sauces, chutneys, and other foods which are produced in a professional commissary. Curry Up Now offers franchisees the ability to purchase the food directly from the commissary at the same price as the founders, giving franchisees even more opportunity to be profitable.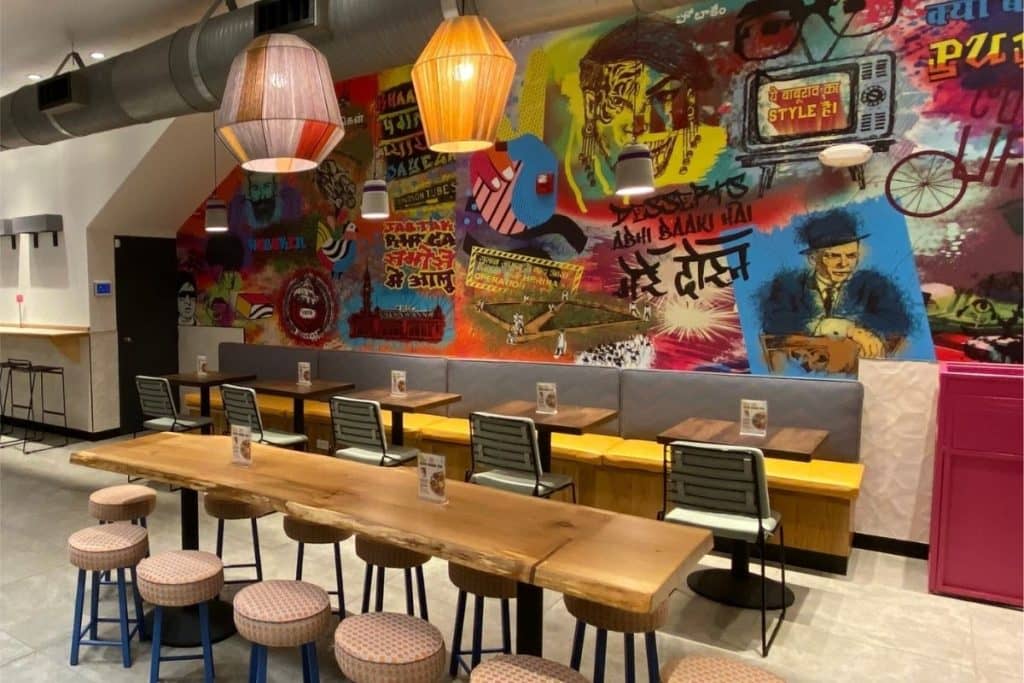 We're looking for passionate, hardworking franchisees who are focused on growth and the guest experience. We want you to build a successful business by following our nationally proven operations system.
Curry Up Now is Making Moves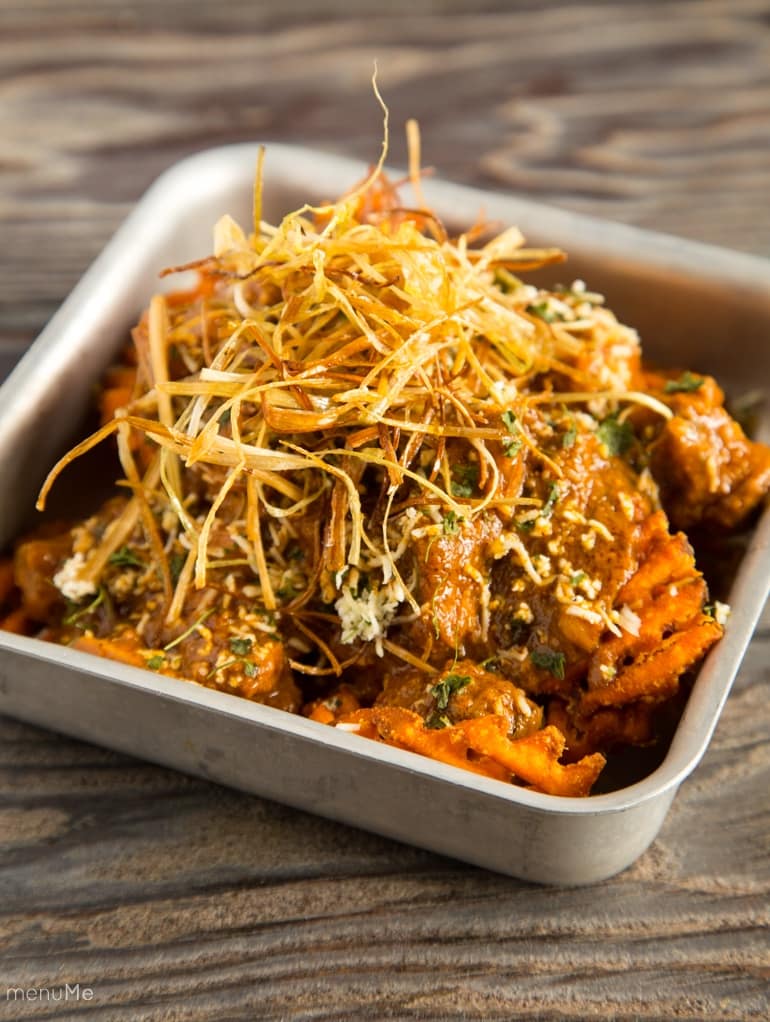 Become a Curry Up Now Franchisee in 30 Days
Step 1
Submit an Inquiry Form (Today!)
Step 2
Speak with Franchise Development Director (within 24 hours)
Step 3
Submit the Franchise Application (2 days)
Step 4
Review Application with Franchise Development Director (3 days)
Step 5
Receive & review Franchise Disclosure Document with Franchise Development Director (5 days)
Step 6
Schedule Discovery Day with Franchisor (14 days)
Step 7
Execute letter of intent (16 days)
Step 8
Become a Franchisee! (30 days)
The Curry Up Now Investor Guide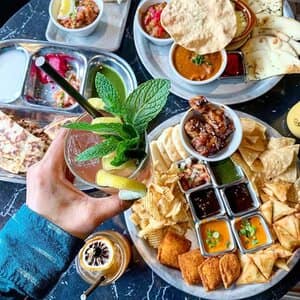 Curry Up Now is a restaurant that can take you on a one-of-a-kind journey across India. It's not one part of India, it's all parts. It's unique and affordable Indian street food. The restaurant will also feature alcohol, which struck me as a very strong selling point.
Franchise Owner, TX, Ankita Mehta
Unique Concept
Unique concept means perfect fit for prime real estate & flexible conversion options from 1,300 to 3,300 sq.ft.
A Growing Trend
Billions of people eat Indian cuisine every day
No Indian Chef Required
No requirement for an Indian chef – all chutneys/sauces are prepared & delivered using a commissary & major distributor
Hip Speakeasy Bar
The option to include a hip speakeasy bar, Mortar & Pestle where available
Wide Variety of Menu Options
Protein is halal, naturally raised & free of antibiotics, with the menu also including a wide array of vegetarian, vegan, & gluten-free choices
Operational experience in the restaurant business is a plus, but not required assuming a Director of Operations, proven to be successful at running multi-unit franchise businesses, will be a part of your team. Prospective Franchisees must meet the minimum requirements below to be considered for a Curry Up Now franchise.
$1MM net worth*
$500K liquid capital available for investment*
Ready to begin development within the next 3-6 months
Ready to develop a multi-unit territory in a major U.S. area
*Investment partners may contribute to this requirement
Curry Up Now is committed to ensuring impeccable operations at every location. Curry Up Now provides our franchise partners with the all the resources and support necessary to continually succeed and grow.
Support provided to franchisee includes:
Real estate / site selection
Store build-out, construction
Training systems
Operational support
Recipe & menu development
Marketing & brand building
Vendor & equipment selection
Point of Sale system
Pre-opening, grand opening support
| | |
| --- | --- |
| Start-up Costs | $416,450 – $1,779,750 |
| Royalties | 6% of Gross Sales |
| Franchise Fee | $35,000 |
| World-wide Creative Fund | 3% of Gross Sales |
| Local Store Marketing | 1st Restaurant: $1,5000/month for the initial 6 months of operations |
| Multi-Unit Development Fee | Full Fee 1-3 units (or 1-5 for 10+ units), 50% deposit each additional unit |
Ready To Become a Successful Franchisee?
Whether you are ready to invest or just getting started, take the next step with us. We will guide you along your franchising journey.