Orlando, Florida, is a great place to start a business. The city ranked 9th on Inc.'s list of Surge Cities, which showcased the U.S. cities with maximum economic momentum. While construction and tourism have been its main drivers, QSR and restaurants are flourishing in the city more than ever.
Franchising can be a great way to make money. For the franchisor, it's a way to expand their business with minimal risk. For the franchisee, it's a way to get into a proven business model with a lot of support. The key is to invest in a franchise before it becomes too successful. All the big brands started with a single location, and the sooner you get in, the better return you have.
As the leading franchise development firm for emerging brands, Fransmart has decades of experience identifying the next big thing. We are the franchise development company that helped bring Five Guys and The Halal Guys into the world of franchising.
Fransmart has identified the following emerging franchisees as the top emerging brands in the market for a Baltimore entrepreneur to become a franchise owner. We have evaluated these franchise opportunities based on their franchise fees, liquid capital, royalty fees, initial investment, brand worth, and prospects for growth.
Top 5 Franchise Opportunities for Sale in Orlando, Florida
Curry Up Now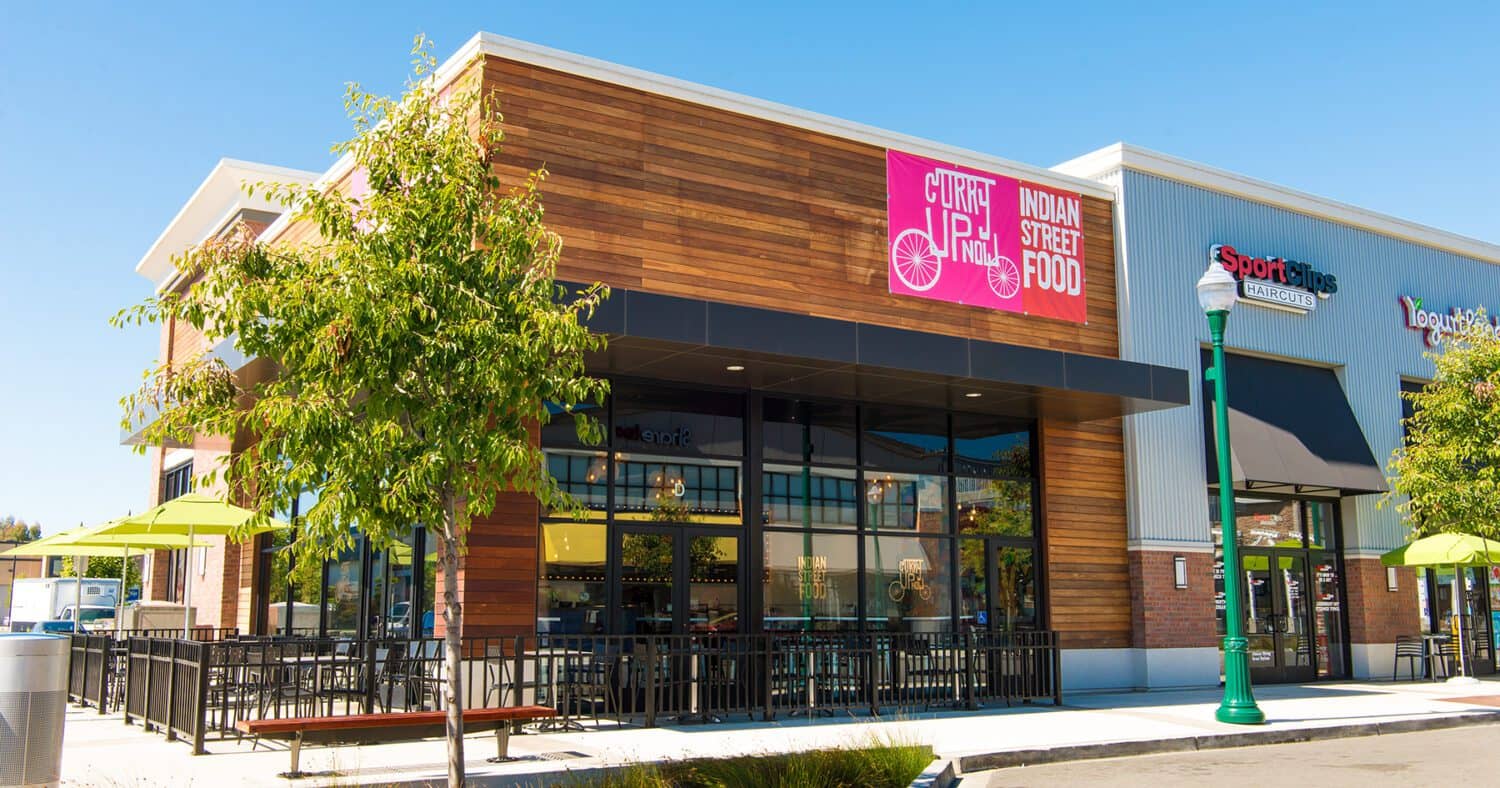 Do you want to own a successful franchise in Orland that serves delicious Indian food? Curry Up Now is expanding and looking for passionate and hardworking franchisees who want to build a 5-10 multi-unit business. Curry Up Now Franchise focuses on the guest experience, allowing you to replicate their nationally-proven operations system to achieve success. Open for only 50 successful franchisees; this is your rare opportunity to join a growing Indian Fast causal restaurant and build a prosperous future.
Advantages of becoming a Curry Up Now franchise owner:
Curry Up Now has created a unique fusion menu that makes Indian cuisine more accessible to a large customer base.
The menu contains delicious vegetarian and vegan options bringing more customers to the restaurant.
The brand uses co-packaging, which means an Indian chef is not required for the restaurant.
Franchisees can elect to also include the brand's hip speakeasy, Mortar & Pestle into their location to reap the high profit margins enjoyed by drinks.
Food truck option available.
Franchise Fee- $35,000
Start-Up Cost- $300,000 to $839,500
Brooklyn Dumpling Shop
The post-pandemic food business needed a new approach, and Brooklyn Dumpling Shop provides just that. With 32 delicious frozen dumplings served from touchless automated technology, Brooklyn Dumpling Shop is one America's hottest tech-forward franchises. Want to earn profits from your business round the clock? This franchise option is highly efficient in creating seamless operation, delivering hot and fresh food 24 hours from an automated kiosk. Additionally, the concept promotes touchless and contact-free operations preserving both customers' and employees' safety after the pandemic.
Advantages of becoming a Brooklyn Dumpling Shop franchise owner:
Brooklyn Dumpling shop uses automated kiosks to serve hot and fresh dumplings on request 24-hours a day which means you are efficiently in business around the clock.
Its unique automat concept is revolutionary in the food industry. It provides a contactless method of ordering and delivery that is perfect for the post-pandemic period.
The availability of frozen Brooklyn Dumpling Shop dumplings in nationwide stores has made the dumplings very popular.
It sells custom-to-go drink packs, which means you benefit from liquor sales.
Many formats available including malls, airports, amusement parks and theaters
Franchise Fee- $35,000 Domestic and $40,000 International
Start-Up Cost- $348,500 – $663,000
Click here to know how much more franchise owners can make.
Pay More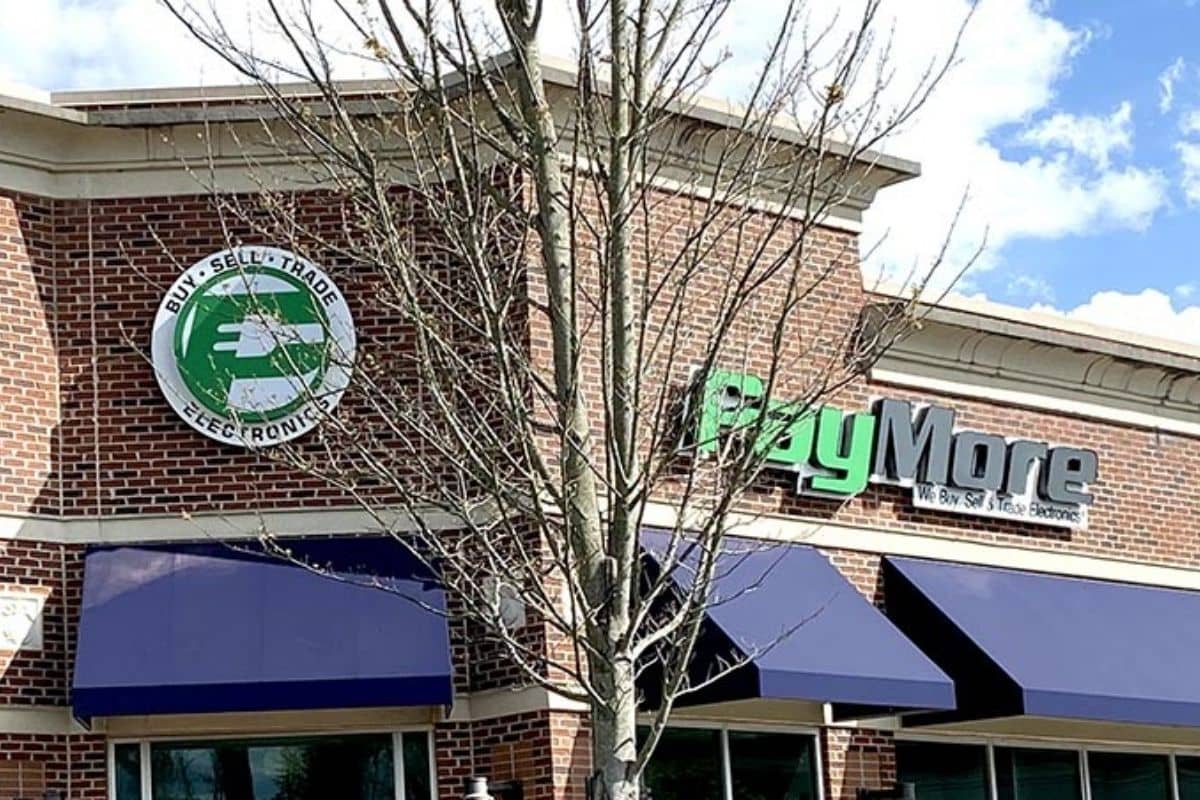 PayMore is a recession-proof business model to buy and sell new and used or broken electronics. With a substantial rise in electronic device consumption, people search for alternatives to buy these electronics at a low price, making PayMore a "Franchise of Today." It is a profitable, accessible, and successful non-food franchise opportunity for the tech-savvy and socially responsible enthusiast in Minneapolis.
Advantages of becoming a PayMore franchise owner:
Electronic sales stores are a profitable business. It sees high customer retention rates, low overheads, and high margins.
The franchise combines multiple revenue streams: e-commerce, consumer electronics, pawn, second-hand retail, green business, generating significant volumes and high profitability.
It's a recession-proof business.
Its proprietary software makes operations seamless
Franchise Fee- $30,000
Start-Up Cost- $184,050 – $299,950
Rise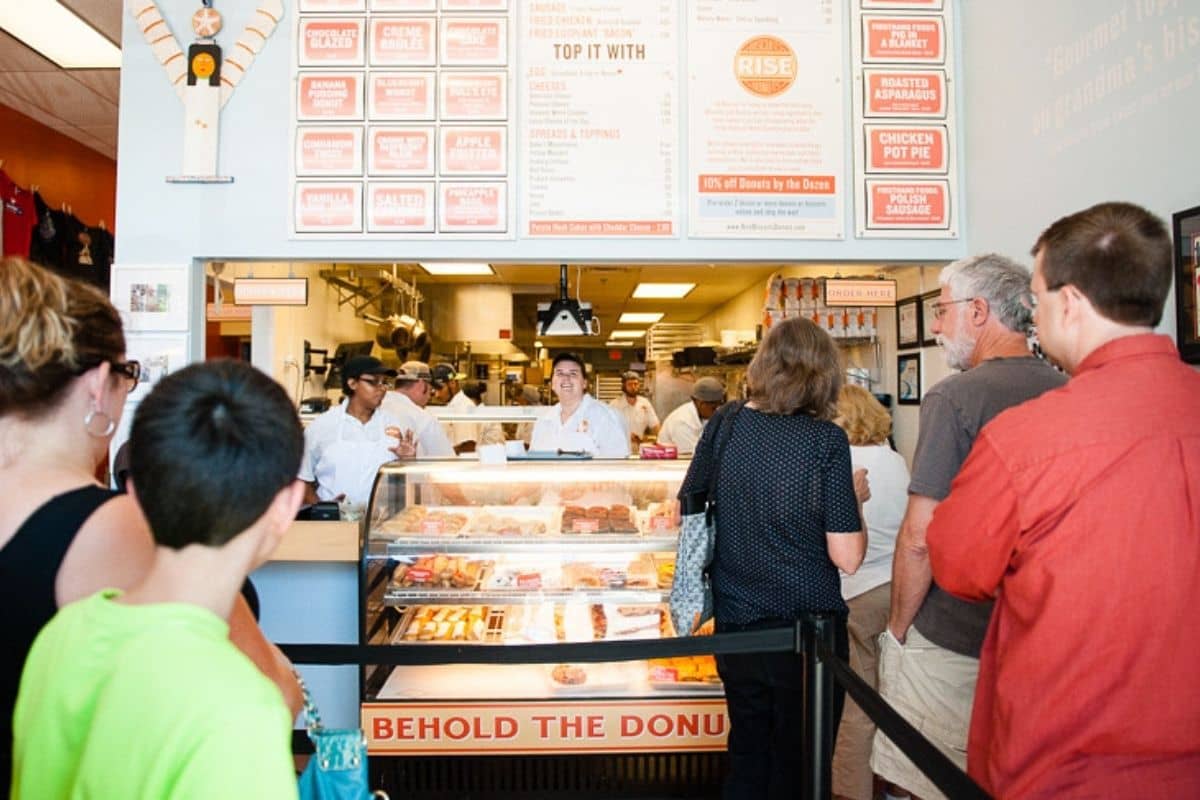 Rise Southern Biscuits & Righteous Chicken is an automated franchise model that provides contactless kiosk ordering and food locker technology to all its franchisees. Rise is an easy conversion and low-cost business opportunity for you to earn profits and enjoy strong work-life balance. The crave-worthy, and inexpensive breakfast and brunch menu, enjoys high customer demand, making Rise highly profitable.
Advantages of becoming a Rise franchise owner:
Rise runs on a proven automated business model with contactless kiosk ordering and food locker technology that makes business seamless and safe for employees and customers.
The franchisors have worked hard to establish a higher profitability model for franchisees at a lower cost.
Rise locations operate from 7:00 am to 2:00 pm, giving franchise owners work-life balance
Franchise Fee- $35,000
Start-Up Cost- $420,500 – $598,500 for three restaurants
Taffer's Tavern
Jon Taffer, the "Bar Rescue" star and hospitality expert, started Taffer's Tavern franchise to solve the many inefficiency issues of the restaurant industry. This restaurant franchise has intelligent operations, an innovative kitchen, an upscale gastropub menu, and an eye-catching ambiance. Learn more about why you should own this franchise or to apply for Taffer's Tavern franchise.
Advantages of becoming a Taffer's Tavern franchise owner:
The most significant advantage of the Taffer's Tavern franchise is its high profitability that is achieved through reduced costs by incorporating simplified cooking techniques and minimum food preparation time.
Its robotic kitchen, sous vide cooking, and data-driven decision-making make Taffer's Tavern the most innovative and efficiently run franchise in decades.
Liquor sales are significantly higher in Taffer's Tavern giving franchisees more profits than a typical casual restaurant.
Franchise Fee- $50,000
Start-Up Cost- $1,183,000 to $2,203,000
Conclusion
From food to non-food business options, Fransmart has listed these five profitable franchise options for you after evaluating each brand on the cost, franchise fees, liquid capital, brand strength, risk levels, and growth potential.
Investing in a franchise in Orlando can be an excellent opportunity to make money if you invest in the right concept. Before making any final decision, make sure that you have all the information and guidance.
Using an experienced franchise consultant like Fransmart can help you save money in the long run. Fransmart has over two decades of experience with emerging brands. In fact, they were the team that brought Five Guys and The Halal Guys into franchising. Fransmart only works with the hottest emerging brands to ensure that entrepreneurs have the best opportunity for success and profits. Contact us today to get started on your franchising journey.
Frequently Asked Questions (FAQs)
Q. What is the most profitable franchise to own in Orlando?
The most profitable franchise to own in Orlando is a quick-service restaurant. The reason why is because the food industry is constantly growing and changing. Brooklyn Dumpling, Taffer's Tavern, can be the best franchise opportunity in Orlando.
Q. Which franchise is best to open In Orlando?
Slapfish and Taffer's Tavern franchise are the Best QSR opportunities for Orlando progressive crowd.
Q. Can owning a franchise make you rich?
Owning a franchise can be a great way to make money, if you are passionate about the work and make the right selection.  Hiring a professional consultant indeed increases your success rate. 
Q. What franchises can you buy for $20,000 in Orlando?
There are many business opportunities under $20000K, usually with work from home model. If you are interested in mainstream businesses like restaurants or e-com stores,  you can explore these low-fee Franchise opportunities in Orlando.