Boston is an intellectual city and a global leader in innovation and entrepreneurship. The city rarely ceases to make a positive impression on newbies to the area. So, if you are in Boston and looking for franchise opportunities for sale in Massachusetts, or a business wanting to franchise your brand, it's time to look at Fransmart.
Fransmart, the leading franchise development company, helps entrepreneurs understand how to become franchise owners, how franchises work, the franchise fee, what liquid capital is, and many more basics about franchising.
We are aware of the disadvantages and advantages of all the franchise brands available in Boston. Some franchises are golden opportunities in the franchise business, with low investment costs, the best state-of-the-art technology, and offer the ability to match your skills and experience with their brand.
Top 5 Franchise Opportunities in Boston, Massachusetts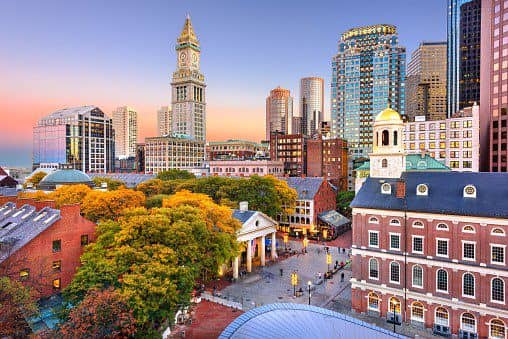 Franchising is an excellent option for anyone who wants to start a business but doesn't have the time or lots of money to do it. Fransmart represents emerging franchise brands known for their high success rate, and the opportunities they provide for growth. These five franchise opportunities in Boston, Massachusetts have a lot to offer entrepreneurs looking to build wealth through franchising.
Before you explore the list of top franchise opportunities in Boston, Massachusetts, it's important to know that not every franchise is for you. It makes smart business sense to seek expert guidance when you want to start a franchise. Working with an experienced consultant like Fransmart can help ensure that your new venture is a success.
#1 Rise Southern Biscuits & Righteous Chicken
Rise Southern Biscuits & Righteous Chicken is an award-winning, cutting-edge fast-casual business that serves fresh, high-quality food at an accessible price.
Rise offers a breakfast/lunch Southern chicken and biscuit restaurant that enjoys streamlined operations and increased profitability thanks to the many uses of technology throughout the store. The CEO of Rise cracked the code on profitability and provided franchises that are easy to convert, low-cost, have a compact footprint and have a robust take-out concept.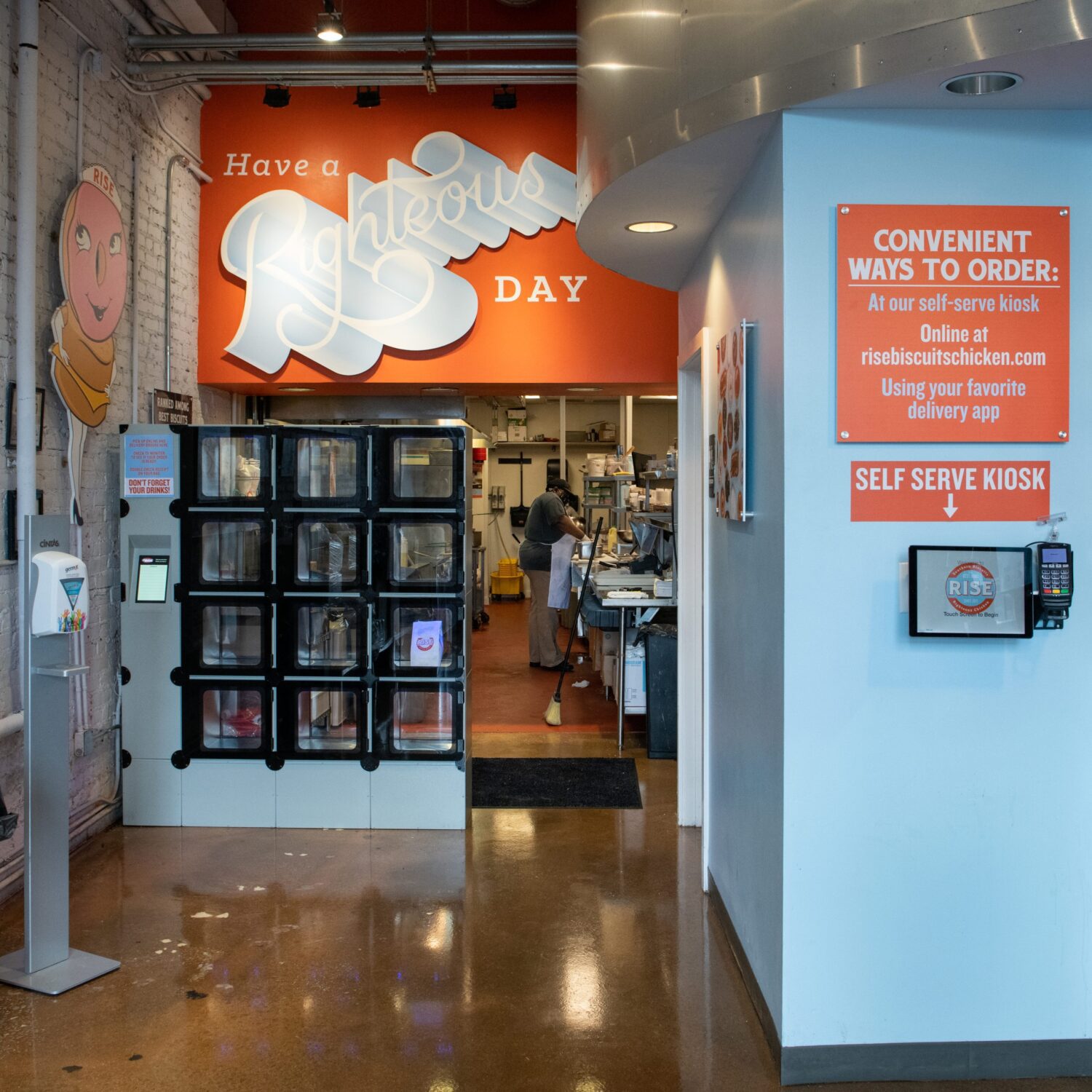 Non-contact kiosk ordering and food locker technologies are part of the automated business model. These systems integrate smoothly to speed up retail processes and provide a more pleasant experience for employees, visitors, and delivery people. Rise operates from 7 am to 2 pm, offering franchisees a strong work/life balance.
Initial Investment: $420,500 – $598,500 (3 restaurants)
Franchise fee: $35,000
Send us a request if you wish to know more about this hot franchise opportunity in Boston, Massachusetts
#2 Taffer's Tavern
Jon Taffer, a hospitality expert and host of "Bar Rescue", conceived and developed Taffer's Tavern, a chain that is turning the industry on its head with its approach to the full-service niche. Taffer's Tavern will launch its first Boston area location in Arsenal Yards in 2022.
Taffer created, "The Kitchen of the Future", with a robotic kitchen, vacuum-sealed food, app-ordering and a to-go food locker system. This new approach to full-service means franchisees can reap higher profits and lower labour costs. This franchise opportunity in Boston, Massachusetts will be favourable as well as gainful.
Franchise Fees: $50,000
Initial Investment: $1,183,000 to $2,203,000 (5 Units)
Want to know how much a Taffer's Tavern franchise owner can make? Click here.
#3 Brooklyn Dumpling Shop
After the pandemic, proper sanitization and taking extra precautions while preparing or serving food has become the utmost priority of every fast-casual restaurant. Brooklyn Dumpling Shop has developed a technology that is touchless and contact-free. They installed an automated kiosk that can efficiently prepare hot and fresh dumpling on request and serve it.
Even after using such an advanced system, the Brooklyn Dumpling Shop franchise is not expensive and gives better ROI to its franchise buyers. This will be a beneficial franchise opportunity in Boston, Massachusetts for all the new entrepreneurs.
The Brooklyn Dumpling Shop is an award-winning concept that is growing rapidly throughout the country. It is a 24-hour serving business that serves its customers using an automatic concept. The brand also sells frozen Brooklyn Dumplings to many big-box retailers across the country to increase brand awareness and revenue streams.
The franchise fee is $40,000.
Initial Investment: $348,500 – $663,000 (multi-unit)
Click here to learn how much money Brooklyn Dumpling Shop franchisees can make.
#4 Curry up Now
This fast-growing Indian fast-casual chain is known for its vegetarian and vegan Indian recipes and unique fusion menu. Curry Up Now and its fun menu items like Naughty Naan and Indian burritos are making a big splash in the fast-casual market. Curry Up Now has an innovative spin on its cuisine and operating technique, making it more profitable than others. So, it is the best franchise opportunity in Boston, Massachusetts.
Buying a Curry Up Now franchise is the best opportunity to tap into the thriving ethnic cuisine market. With their upbeat vibe, Instragamable food items and fantastic taste they instantly create loyal customers.
By using a co-packaging company, a trained Indian chef is not necessary.
Curry Up Now's a unique experience and distinct combination of food items and dishes are attracting potential franchisees.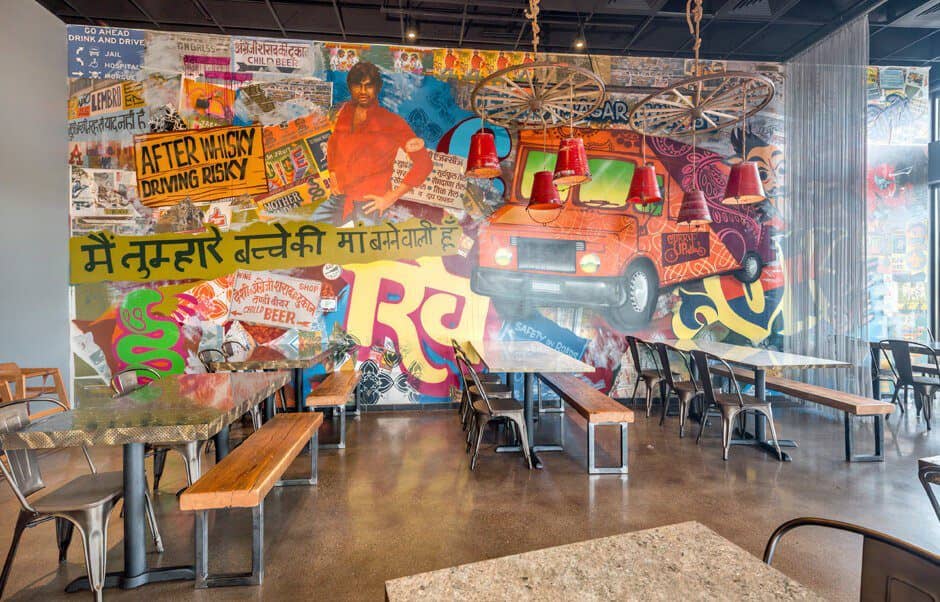 #5 PayMore
The PayMore franchise is a recession-proof business that capitalizes on the fact that everyone uses a host of electronics today. It's a great franchise opportunity in Boston, Massachusetts for tech lovers to marry their passion with a career.
This is a very unexplored niche in the franchise industry with top territories like Boston and other tech-focused markets still available. With people more open to used devices, and looking for an outlet to sell their old electronics, PayMore has seen increased profits.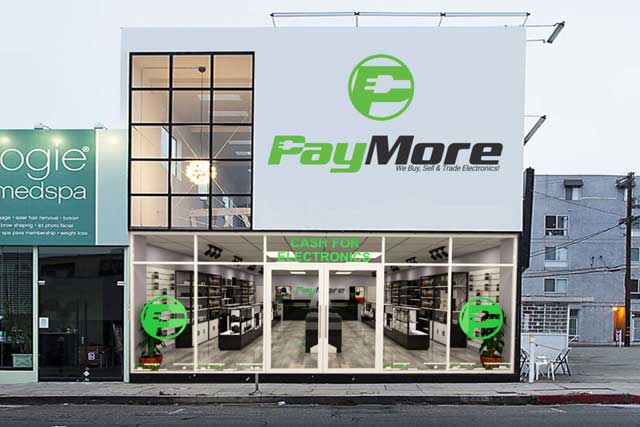 The franchise fee is $30,000.
Initial Investment: $184,050 – $299,950 (multi-unit)
Conclusion
When buying a franchise many factors should be considered, such as the target audience, location, start-up cost, and more. Let Fransmart help you choose the right franchise opportunity in Boston, Massachusetts. Get in touch with us today.