Are you looking for franchise opportunities in Omaha? Consider investing in new emerging and exciting franchises with territories still available in the market.
Omaha Market Overview
Omaha is a city of opportunities in Nebraska. It is the headquarters of four Fortune 500 companies and home to business magnate Warren Buffett. It might not be as renowned as New York and Los Angeles, but it is a city for innovation and new ideas. 40% of total employment in Omaha accounts is in the service sector. Omaha is ranked eighth among the USA's 50 largest cities in per-capita billionaires and Fortune 500 companies.
What Could Be a Better Investment Than a Franchise?
Buying a franchise gives your business a quick start and a potentially better investment return. Choosing the right franchise can put you on the path to financial freedom. Franchises are a good form of investment for short- and long-term ROI. You can find trending franchises in almost every sector. They offer low start-up costs with built-in benefits such as marketing strategies and customer bases.
It is a common misunderstanding that all franchises cost a vast amount when the truth is that franchise opportunities in Omaha start from as little as $10,000 or no money.
Regardless of your financial situation, Fransmart, the leading consulting firm for emerging franchises can help you on your path to become a franchise owner. With decades of experience identifying the next big thing like Five Guys and The Halal Guys, Fransmart has the expertise and connections to ensure your success in the franchising industry. Whether you wish to buy a franchise opportunity in Omaha as a Cashpoint or an award-winning franchise with low risk and capital, contact us as we closely understand what people want and need in Nebraska. We can also guide you in discovering the ideal fit for your skills and experience and how to finance your new franchise.
This blog will help you choose a suitable franchise to start in Omaha that will help you achieve your career and financial goals.
Top Franchise Opportunities for Sale in Omaha
Nowadays, people are always looking for something new and trendy. QSR franchises that were once prevalent will not allow new investors the opportunity to achieve high ROI now as they already have outlets everywhere, increasing competition among the same brand and leaving new branches at a loss.
Own your franchise with the help of our expert analysis. We have scrutinized all the various trending franchise industries and shortlisted the following top five franchises for sale in Omaha. These franchise opportunities in Omaha, NE have been assessed based on their opening price, brand value, and scope for growth.
#1 Taffer's Tavern: Full-Service Restaurant Franchise Opportunity in Omaha.
Taffer's Tavern is a restaurant and bar chain by celebrity Jon Taffer. Taffer is the star of "Bar Rescue" and has more than 35 years of experience in the hospitality industry. He has meticulously designed an efficient franchise model with minimally staffed, robotic kitchens cooking sous vide food. His kitchen of the future, integrated technology and data-driven decisions make Taffer's Tavern revolutionary in the full-service category.
Why Own a Taffer's Tavern?
The operational support and systems Taffer spent two years creating.
Taffer's name recognition. His media impressions exceeded a billion in 2019.
Every franchise operates with minimum staff, robotic kitchen cooking vacuum-sealed food, and data-driven decisions.
Its beverage sales are far higher than typical casual dining restaurants.
Total Investment for Taffer's Tavern Franchise
Initial Investment: $1,183,000 to $2,203,000 (5 Units)
Franchise fee: $50,000
Franchise Owner Income: click here to know how much Taffer's Tavern franchise owners can make.
#2 PayMore – Recession-proof Franchise Opportunity in Omaha.
The technology sector is popular in Omaha, and if you want to get into this field then the PayMore franchise is the best option for you. It is the fastest growing used and new electronic and gaming store in the country. It is a terrific franchise opportunity for tech lovers and for those who want an eco-conscious business.
Why Own a PayMore Franchise:
Its multiple revenues streams, e-commerce, consumer electronics, second-hand retail, green business, and sustainability for more significant volumes and high profitability.
High customer retention rates, low overheads, and high margins.
Prime territories still available.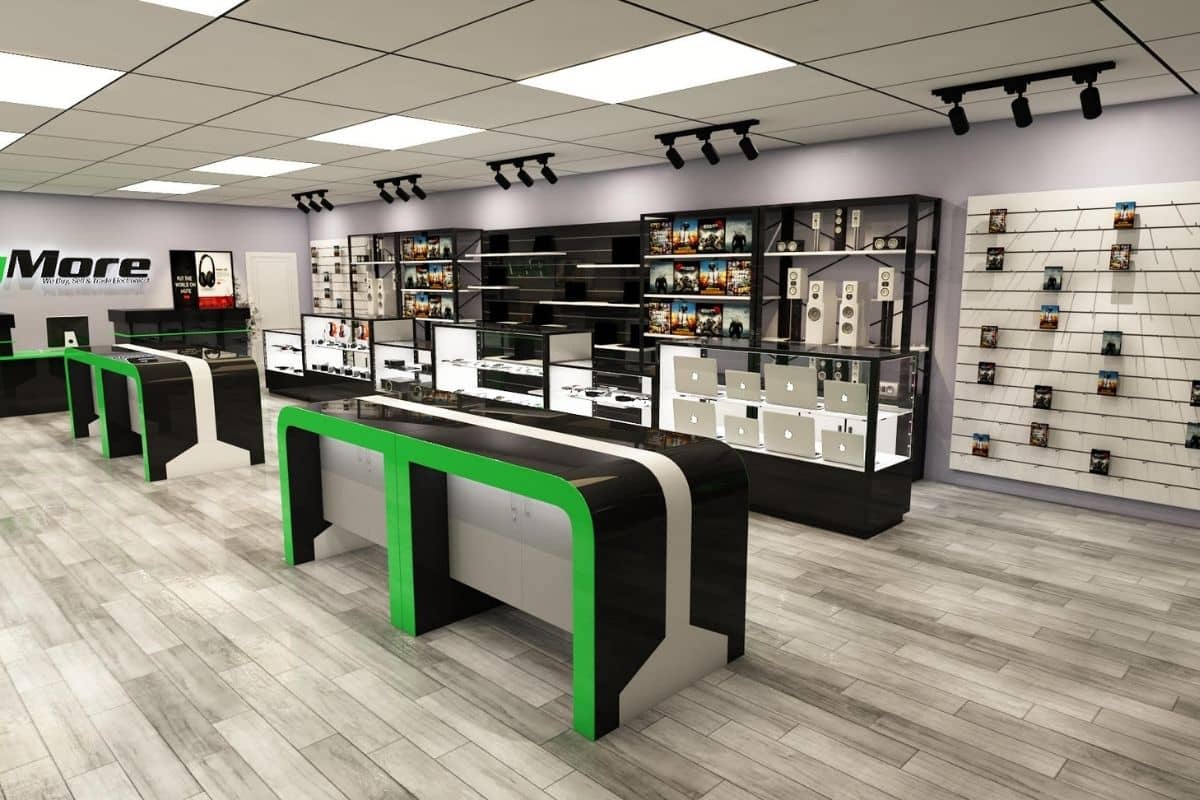 Total Investment for PayMore franchise
Initial Investment: $184,050 – $299,950 (multi-unit)
Franchise fee: $30,000
Franchise Owner Income:
With Adjusted Operating Income – $288,311*
Gross Sales— $2,334,054.72
Adjusted Operating Income For A Franchise Store— $272,602.30
#3 Rise Southern Biscuits & Righteous Chicken: Revolutionizing Breakfast and Lunch franchise for sale in Omaha
Rise is a fresh restaurant concept that has revolutionized the breakfast experience throughout the country. Rise has made the food ordering and delivery process faster and smoother by bringing together high-quality ingredients with technology like contactless kiosk and food lockers.
Why Become a Rise Franchisee:
Rise serves breakfast and lunch, a category untapped by mature franchises and is an excellent option for becoming a franchise owner.
Their team assists franchisees from the beginning, including site selection, store build-out and construction, training and operational support, vendor and equipment selection, marketing, and more. They also provide training and support pre and post-opening, both on-site and online.
Rise is open from 7 am to 2 pm, making it easier to hire staff and providing optimal work/life balance.
Rise puts a premium on its culture of love and respect. 93 percent of employees love working for Rise.
They innovated this sector by seamlessly making contactless kiosk ordering and food locker technology work together, attracting more and more customers.
Total Investment for Rise Franchise
Initial Investment:$420,500 – $598,500 (3 restaurants)
Franchise fee: $35,000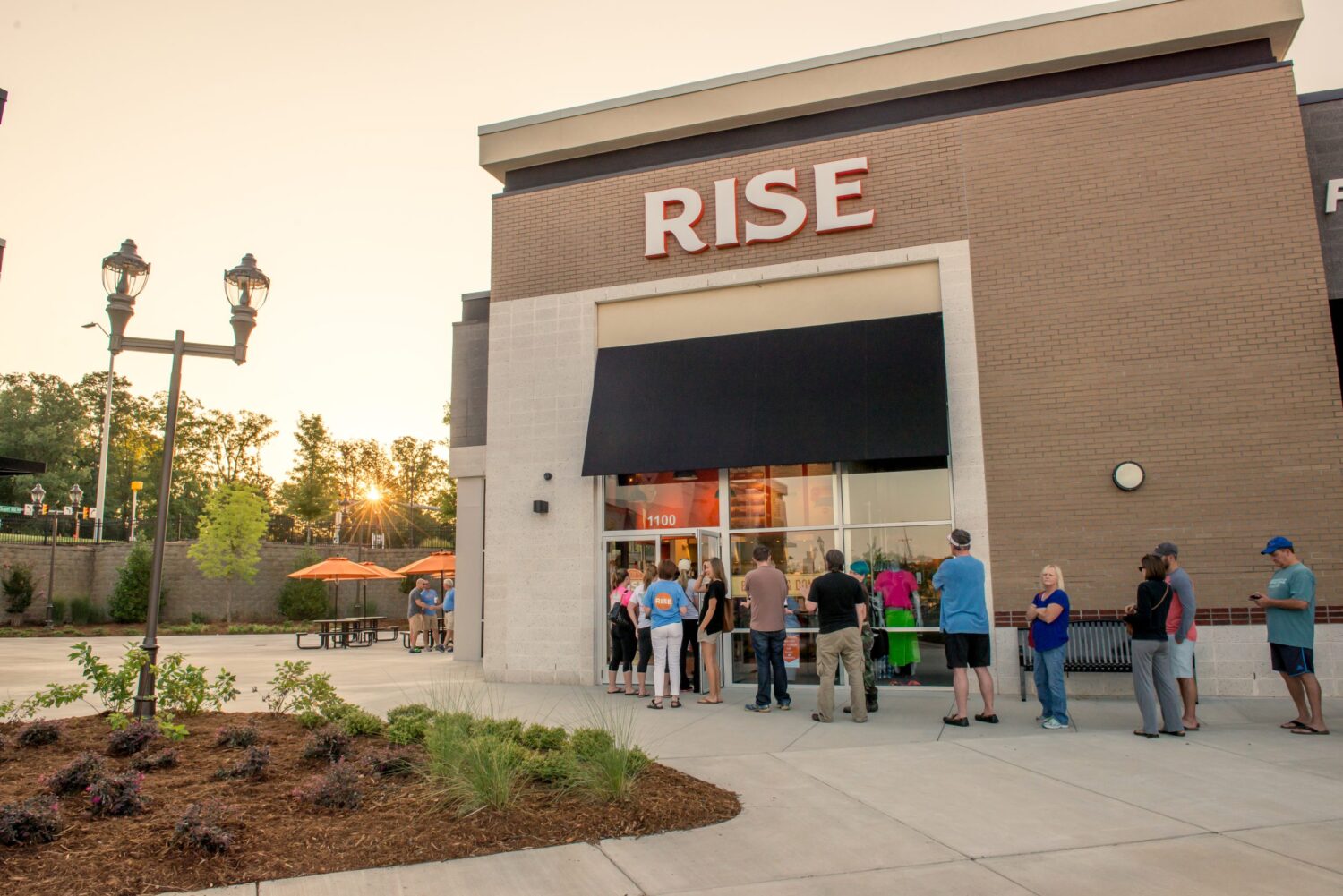 Franchise Owner Income: Click here to know how much a Rise franchise owner can make.
#4 Curry Up Now- Hottest Indian Cuisine Franchise Opportunity in Omaha
The Indian fast-casual chain is a fast growing segment, and the best franchise for Indian cuisine is Curry Up Now. Though there are many Indian restaurants in Omaha, Curry Up Now is attracting loyal customers and franchisees with its innovative spin on Indian cuisine and its streamlined operating techniques, making it more profitable than others.
Why Become a Curry Up Now franchise owner in Frisco:
Indian cuisine continues to grow in popularity and Curry Up Now's unique menu makes the food even more accessible and popular for the masses.
You can operate the franchise at much less labor cost as all its chutneys and sauces are delivered to the franchise location by the company. You also don't need a classically trained Indian chef in the kitchen.
Its upbeat vibe and unique menu items creates loyal customers that dine at the restaurant often.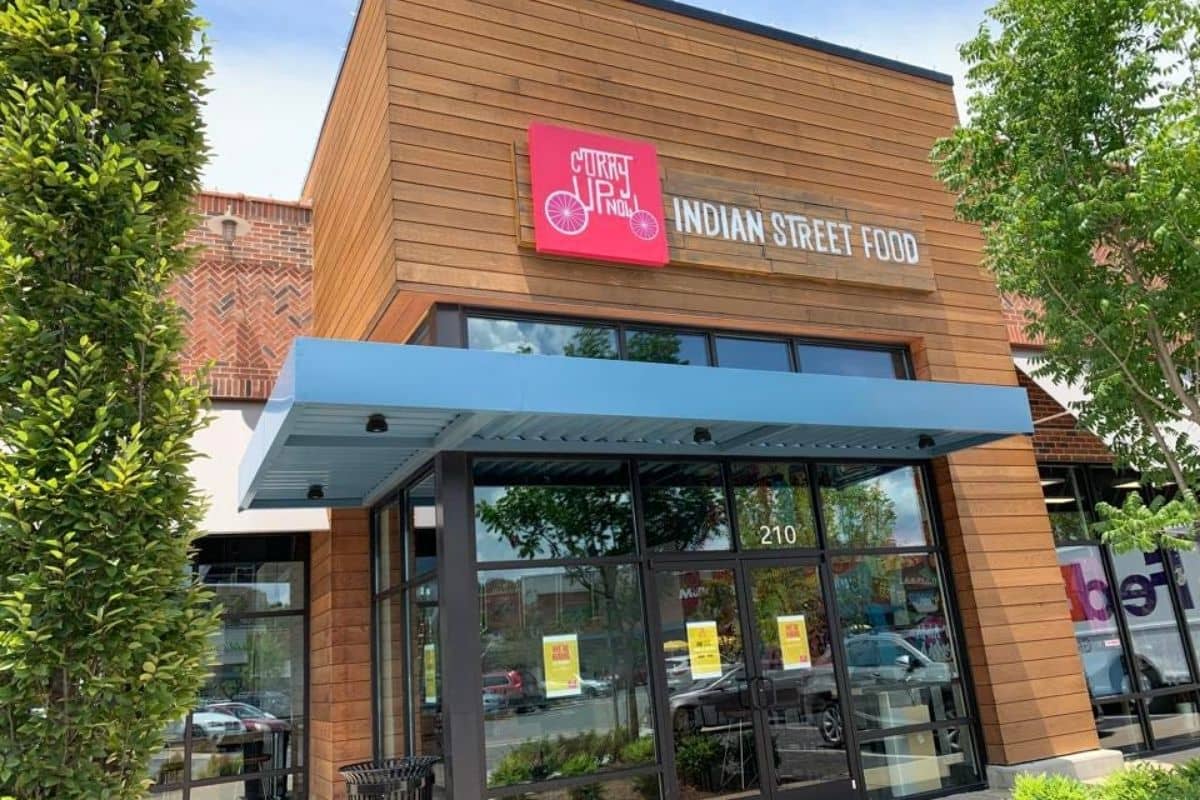 Total Investment for Curry Up Now' Franchise
Initial Investment: $392,000 – $1,671,500 (multi-unit)
Franchise fee: $35,000
Franchise Owner Income:
Click here to know how much Curry Up Now franchise owners can make.
#5 Brooklyn Dumpling Shop: Fastest Growing Dumpling Concept in the Country
Brooklyn Dumpling Shop is the fastest growing dumpling franchise in the world. They serve 32 uniquely flavored dumplings.
Why Invest in Brooklyn Dumpling Shop:
Strong technology, low labor cost and small store footprint means lower start-up costs and the potential for high returns.
It serves 24 hours using an automatic concept so that customers can enjoy the dumplings at any time of day.
The brand works on a contactless system of ordering and delivery, reducing labor needs and on trend for pandemic leery customers.
Total Investment for Brooklyn Dumpling Shop Franchise
Initial Investment: $348,500 – $663,000 (multi-unit)
Franchise fee: $40,000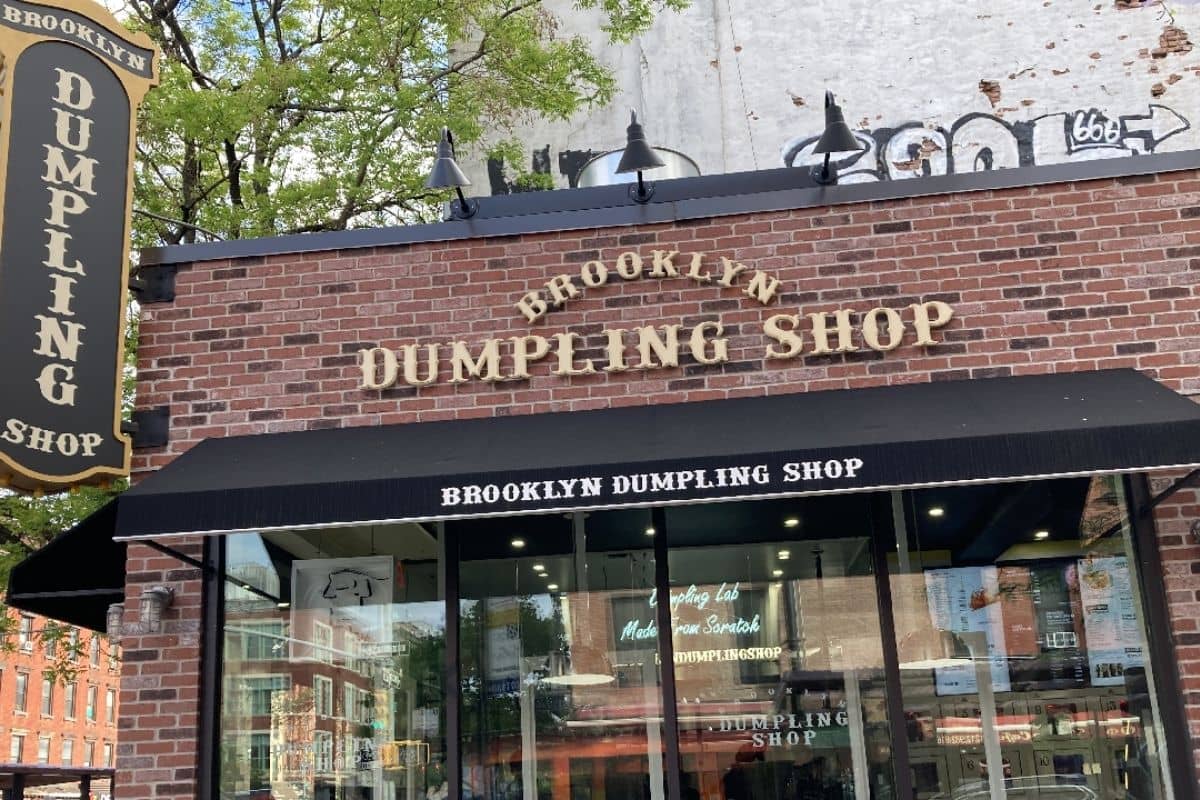 Franchise Owner Income: click here to know how much Brooklyn Dumpling Shop franchise owners can make.
Conclusion
Investing in a franchise in Omaha can be an excellent opportunity to make money if you invest in the right concept. Before making any final decision, make sure that you have all the information and guidance.
Using an experienced franchise consultant like Fransmart can help you save money in the long run. Fransmart has over two decades of experience with emerging brands. In fact they were the team that brought Five Guys and The Halal Guys into franchising. Fransmart only works with the hottest emerging brands to ensure that entrepreneurs have the best opportunity for success and profits. Contact us today to get started on your franchising journey.