As you start to explore the franchise marketplace you might be interested in a fast-casual and restaurant franchise or maybe you're looking for something outside of food service? A car wash or auto detailing franchise might be something to consider.
Types of Car Franchise Available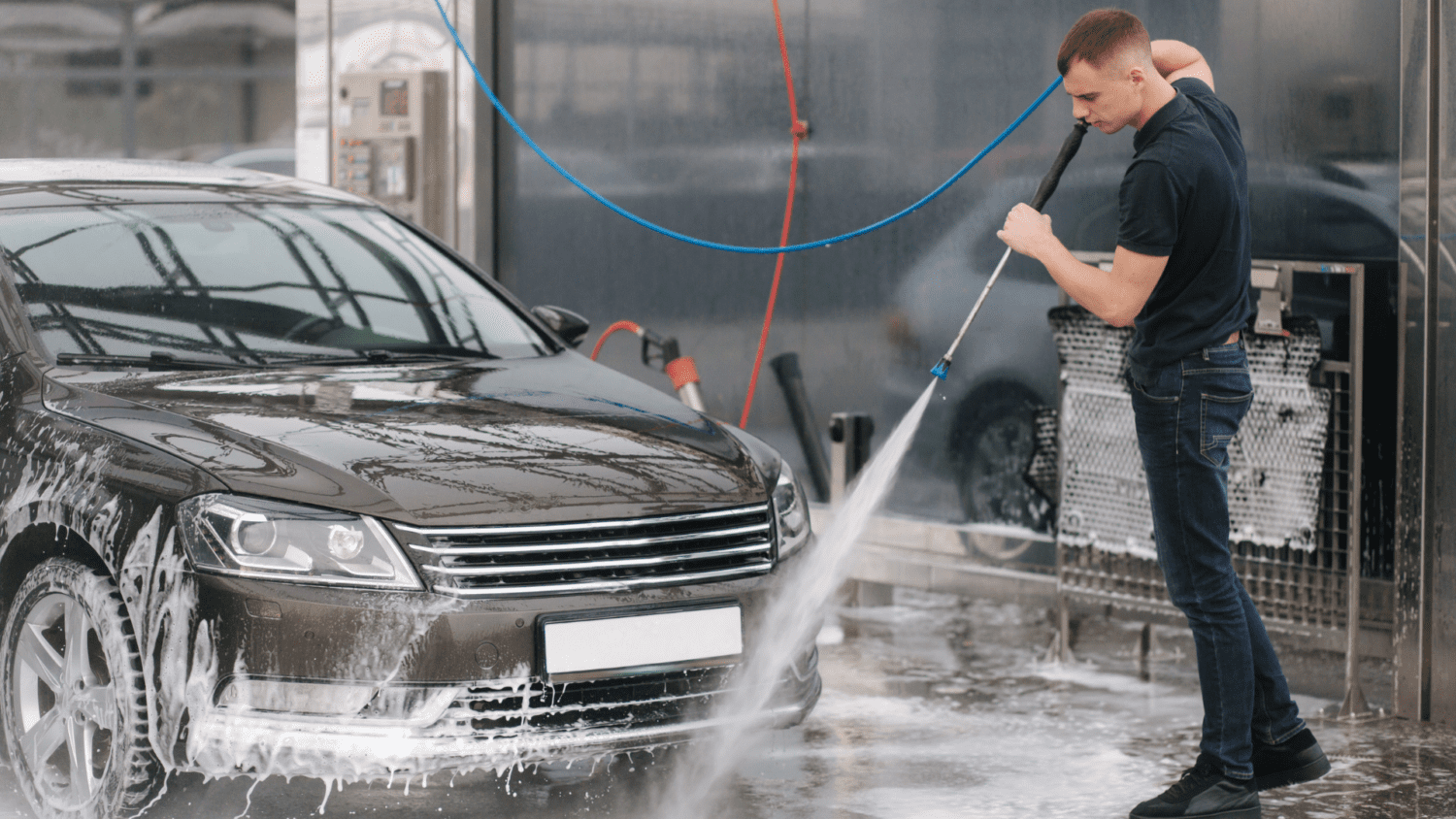 Car wash franchises offer different types of services including; full-service wash, self-wash, express wash, quick lube, or even a combination of these. The type of car wash franchise you choose will depend on your ability to manage the business and its location. Here are some of the most common car washing franchises available in the US.
1. Mobile car wash franchise:
The mobile car wash uses steam for cleaning saving cars from ugly paint swirls or scratches. It is even environmentally friendly franchise opportunities using minimal water.
2. Express franchise:
These franchises have tunnel washes that use conveyor or belt equipment to move the vehicle through the machinery throughout the car washing process. Of the tunnel models, expresses are the most automated with features like teller/pay machines, and very few employees are required.
3. Truck wash franchise:
The truck wash franchise is for washing trucks and heavy vehicles. They use ultra jet high-pressure pumps to wash heavy vehicles.
4. Touchless car wash franchise:
Touchless means the car wash concept has sensor guides and a touchless car wash. Highly automated and use only specialized technology.
5. Hand car wash franchise:
The hand-wash car franchise is labor-intensive and caters to the market of vintage cars that avoids harsh chemicals to eliminate grime, resulting in a gentler wash. Hand car wash offers more detailed options than an automated wash.
6. Car wash equipment franchise:
This franchise sells all the types of equipment required for car washing.
7. Drive-through car wash franchise:
Most automated car washes have a station like a fast-food drive-thru window that lets drivers choose the type of car wash they want and pay for it.
8. Waterless car wash:
A waterless car wash franchise uses high lubricity sprays to polish and wash the vehicle's bodywork.
9. Laser Car wash franchise:
Laser Car Wash is the world's most advanced car wash system. The technology-driven franchise is the future of car washing, providing high-quality, fast, and affordable service.
10. Car detailing franchise:
The car detailing franchise covers an exterior wash, claying, polishing, and waxing, along with interior cleaning and tire cleaning, and other treatments. Some franchises also provide additional services upon customers' request, such as steam-cleaning engines, paint touchup, and installing accessories.
How To Buy a Car Wash Franchise?
If you have decided to buy a franchise in the car wash and auto detailing industry, the first step is to determine which type of car service you want to provide and how much you can invest.
As mentioned above, there are different types of car services. Select the one you think people need and use more in your locality.
Do your research and select the most lucrative franchise in your budget.
Car Wash Franchise Cost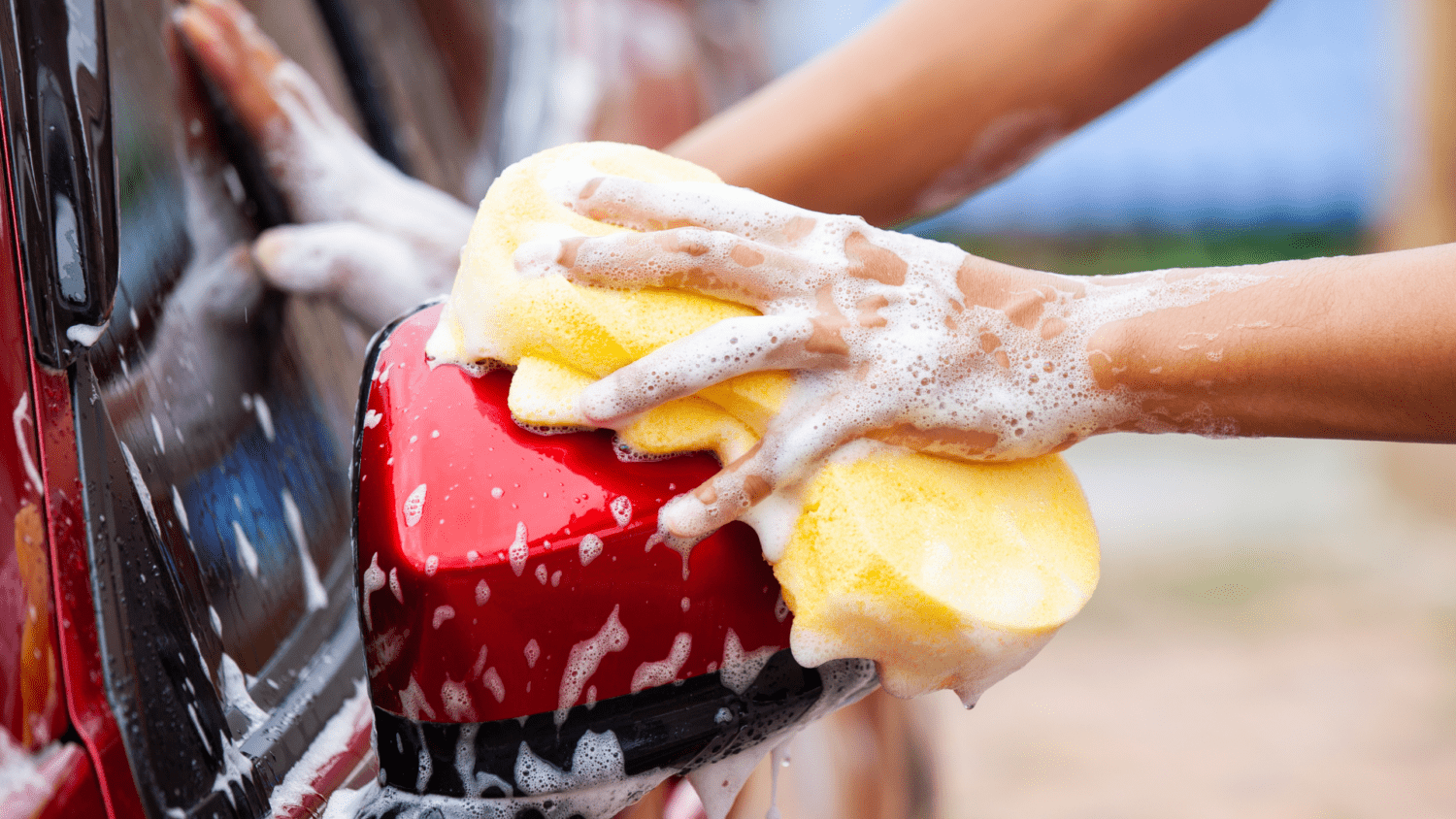 In general car wash franchises cost around $275,000 to get started, with mobile car wash franchises costing less, generally in the range of $30,000 to $100,000.  To own a car wash franchise, the cost will vary depending on the tunnel and support equipment, location, water treatment system, electronic components, signage, marketing, etc.
Is a Car Wash a Profitable Business?
Like any business, a car wash can be a profitable one. Some of the next most profitable franchises in this sector are:
Tommy Car Wash: Tommy's Express Car Wash is one of the best car wash franchises in the U.S. providing exclusive car wash technology developed specifically for use in their franchise network. The initial franchise fee is $50,000 with a 4% royalty.
Mr. Clean Car Wash: Mr. Clean's goal is to keep a car looking showroom new. The initial franchise fee is $35,000 with a 6% royalty.
Green Shine Waterless: Green Shine is an eco-friendly car wash company with minimal water use. The initial franchise fee is $19,900 with a 5% royalty.
NO-H2O: No-H2O is the fastest growing car wash franchise company globally. No-H2O is a waterless solution to car washing. It uses only four ounces of water per wash compared to the average 35 gallons of water. The initial franchise fee is $25,000 with a 10% royalty.
Monkey Shine: If you are on a budget, Monkey Shine offers exterior vehicle maintenance services with an in-bay automatic, express tunnel, and self-serve car washes. The initial franchise fee is $25,000 with a 3% royalty.
Alternative Franchises
Each industry has its advantages and disadvantages in terms of franchising. While the car wash industry can be profitable, we believe there are better franchises available that deliver stronger ROI for investors.
Fransmart, the leading franchise development firm for emerging brands has been finding franchise opportunities designed to build wealth for over two decades. Before you invest in a car wash franchise, we recommend you also investigate a fast-casual restaurant franchise. We are the franchise development company that helped bring Five Guys and The Halal Guys into the world of franchising.
After two years of struggles due to the COVID-19 pandemic, 2022 is poised to be a breakout year for restaurants. According to the National Restaurant Association, the restaurant industry is poised to grow to a nearly trillion-dollar industry this year. Smart entrepreneurs are getting into the industry this year to take advantage of the rebound and growth cycle.
Fransmart has identified the following emerging franchisees as the top emerging brands in the market for an entrepreneur to become a franchise owner. We have evaluated these franchise opportunities based on their franchise fees, liquid capital,  royalty fees, initial investment, brand worth, and prospects for growth.
Alternative franchises to consider: