Are you ready to take charge of your life by starting a business in Maryland that could lead to your financial freedom?
With the way the economy is, it's pretty evident that a paycheck can't cover all our expenses any longer. Many people work multiple jobs to get by, but there is a better way. Deciding to open your own franchise can put your financial future in your own hands.
Known for its beaches and ports, Maryland's location, low-cost resources, tourism, and outperforming economic growth rate allow businesses a unique opportunity to grow and flourish. Business-friendly laws and tax policies have helped new businesses prosper in the state.
Starting a business in Maryland includes several processes. Here's a complete guide on how you can start a successful business in Maryland.
Checklist Required to Start a Business in Maryland
If you're starting a business in Maryland, you'll need to know the basics of getting your business up and running, while paying attention to the most important regulations and permits.
Choosing a business structure
The first step for establishing a business in Maryland is to determine the best business structure to protect your investment. Whether you start your own franchise or invest in a business, you need to determine if it will be an LLC, corporation or partnership.
Register the business name
Register the business name with the Maryland Department of Assessments and Taxation. It will officially establish the name, location, services of your business.
Check if you need a license
Check if your business requires a trader's license or permit from the Maryland Department of Labor. Also find out if your business is required to collect sales tax.
Franchise Opportunities in Maryland
Many young entrepreneurs have approached us and consulted about buying a franchise or starting a business. Without any doubt, the franchise is a comparatively safer and more successful formula buying a franchise or starting with an already established brand.
A franchise business model involves a legal and contractual relationship between a franchisor and a franchisee to grow an already established business by selling its offerings. Owning franchise is one of the safest ways to go into business.
Best Business to Start in Maryland
As the leading franchise development firm for emerging brands, Fransmart has decades of experience identifying the next big thing. We are the franchise development company that helped bring Five Guys and The Halal Guys into the world of franchising.
Fransmart has identified the following emerging franchisees as the top emerging brands in the market for a Maryland entrepreneur to become a franchise owner. We have evaluated these franchise opportunities based on their franchise fees, liquid capital, royalty fees, initial investment, brand worth, and prospects for growth.
JARS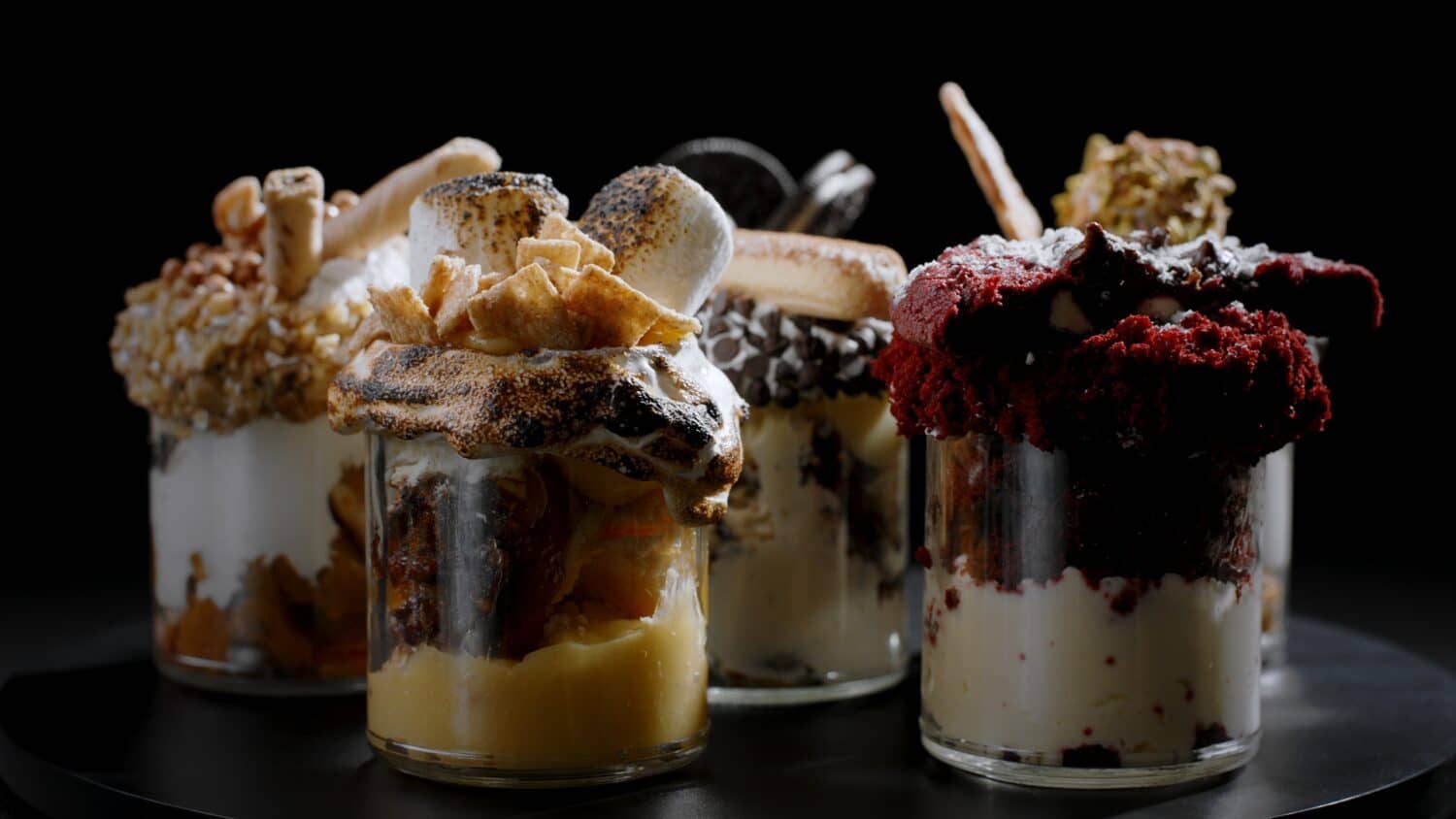 Featuring decadent desserts from all over the world, JARS provides quality desserts, shakes, and coffee options prepared offsite and shipped frozen or refrigerated to the franchise owners. Advantages to franchisees include:
Leverage the brand name and media pull of JARS owner, celebrity chef Fabio Viviani.
Over 100 different dessert offerings throughout the year
Franchise Fee- $35,000
Start-Up Cost- $349,000 – $785,500
Rise Southern Biscuits and Righteous Chicken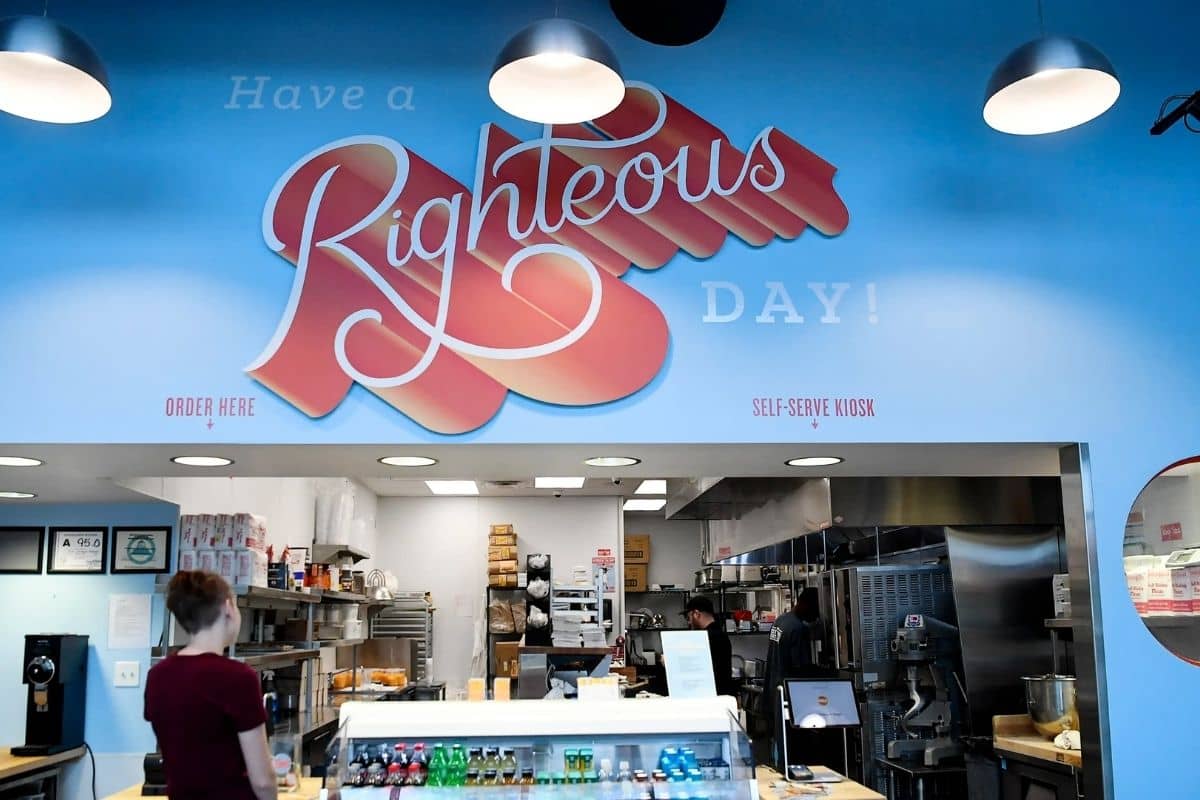 Rise, founded by a CIA-trained chef, is a low-cost business opportunity focused on easy conversion. With contactless kiosk ordering and food locker technology, this fast-casual business offers fresh, top-quality breakfast and brunch meals at an accessible price. Because the store is open from 7 a.m. to 2 p.m., you can also strike a decent work-life balance. Get your hands on this profitable franchise opportunity with simple operations, excellent products, a crave-worthy menu, and high consumer demand.
Advantages of becoming a Rise franchise owner:
Rise runs on a proven automated business model with contactless kiosk ordering and food locker technology that makes business seamless and safe for employees and customers.
The franchisors have worked hard to establish a higher profitability model for franchisees at a lower cost.
Rise locations operate from 7:00 am to 2:00 pm, giving franchise owners work-life balance.
Franchise Fee- $35,000
Start-up costs- $420,500 to $598,500.
Taffer's Tavern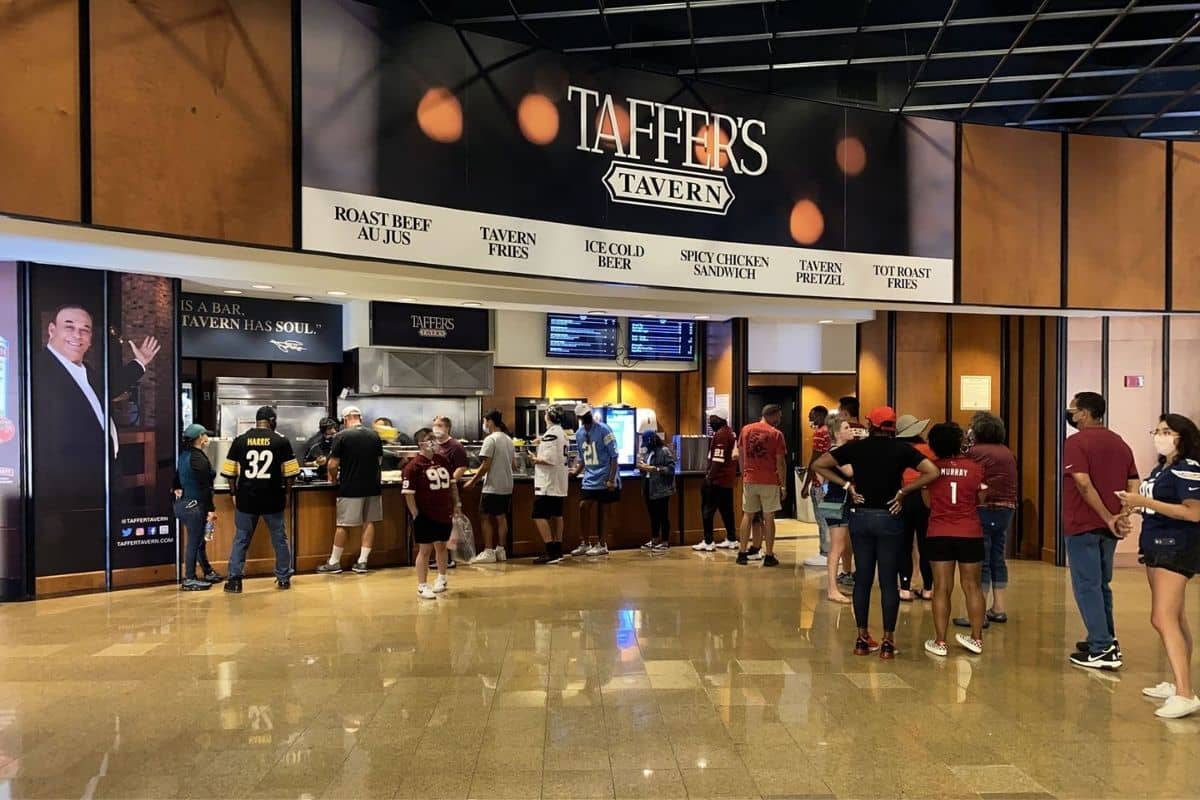 Jon Taffer, the "Bar Rescue" star and hospitality expert, started Taffer's Tavern franchise to solve the many inefficiency issues of the restaurant industry. This restaurant franchise has intelligent operations, an innovative kitchen, an upscale gastropub menu, and an eye-catching ambiance. Learn more about why you should own this franchise or to apply for Taffer's Tavern franchise.
Advantages of becoming a Taffer's Tavern franchise owner:
The most significant advantage of the Taffer's Tavern franchise is its high profitability that is achieved through reduced costs by incorporating simplified cooking techniques and minimum food preparation time.
Its robotic kitchen, sous vide cooking, and data-driven decision-making make Taffer's Tavern the most innovative and efficiently run franchise in decades.
Liquor sales are significantly higher in Taffer's Tavern giving franchisees more profits than a typical casual restaurant.
Franchise Fee- $50,000
Start-Up Cost- $1,183,000 to $2,203,000
The Halal Guys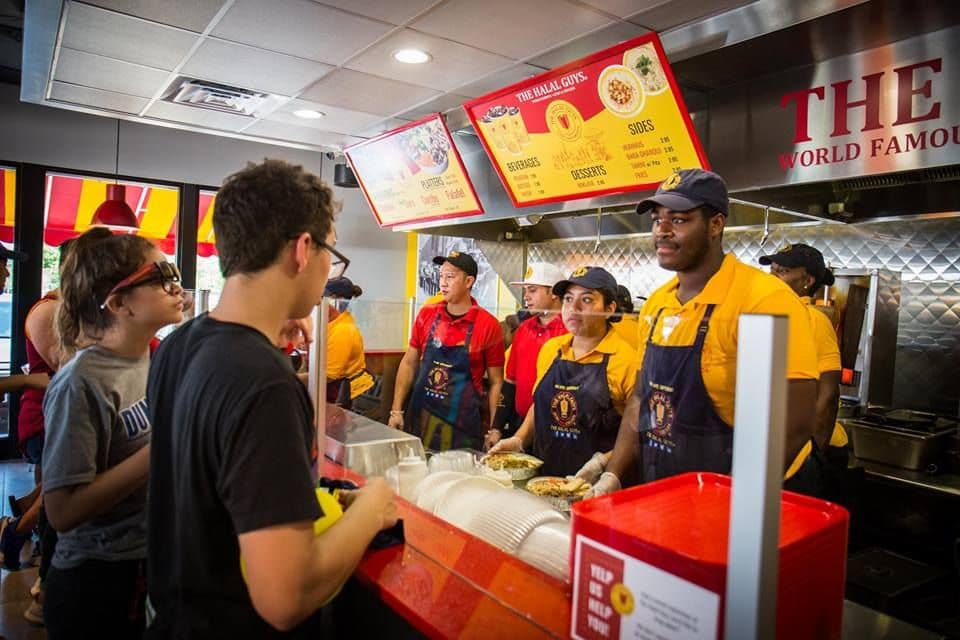 The Halal Guys franchise is one of the fastest-growing franchises globally, serving up delicious mouthwatering chicken, gyros, and falafel platters.
Advantages of becoming a The Halal Guys franchise owner:
Join the top Halal restaurant chain in the world
Proven concept
Tested systems and operations
Franchise Fee- $60,000
Start-Up Cost- $370,150 to $1,317,550
Awarded the Hottest New Franchises by Entrepreneur Magazine.
Conclusion
From requirements to ideas, now you know what is necessary to start a business in Maryland. You can quickly become a successful franchisee.
Using an experienced franchise consultant like Fransmart can help you save money in the long run. Fransmart has over two decades of experience with emerging brands. In fact they were the team that brought Five Guys and The Halal Guys into franchising. Fransmart only works with the hottest emerging brands to ensure that entrepreneurs have the best opportunity for success and profits. Contact us today to get started on your franchising journey.