There's No Substitute for Authenticity
The market for Mexican food is massive. In fact, there are more than 7,000 Taco Bell locations and 3,000+ Chipotles in the world. But the world is changing – customers are looking for real, authentic flavors. For years, if you've wanted REAL Mexican flavors, you'd have to cross the Southern border. Until now…
Cilantro Taco Grill is the first and only authentic Mexican quick-serve restaurant franchise in the country featuring real Mexican food from a real Mexican family, whose roots run deep in the heart of Jalisco, Mexico. Cilantro Taco Grill is a fast casual Mexican concept that features everything you'd want from an authentic concept – rich history, an unparalleled restaurant experience, quality ingredients and deep flavors.
The Secret Ingredient?
The American Dream
Cilantro Taco Grill's story depicts a vivid reality of the American Dream that resounds to the majority of immigrants in the USA. In the early 1980's, Don Javier Morfin, a father of 11 children, and his wife immigrated to the USA despite all the dangers of travel, weather elements, and language barriers. While they were getting by, the patriarch of what would become one of Chicago's restaurant industry's greatest success stories believe "getting by" wasn't good enough.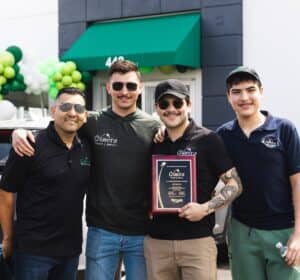 Temoc Morfin, one of 11 children, has always been passionate about celebrating his culture and uplifting his community. That's what led ho to pursue a career in politics. But as he grew older, he realized that sharing his ancestors' recipes, flavors, and spices through culinary arts was his true passion. And this way, he would be able to contribute to creating jobs and help others to be successful. Thanks to the collaborative effort of Temoc's family, Cilantro Taco Grill was born as a fast-casual restaurant fueled by the authentic flavors of Mexico, the heart of Don Javi, and the vision of Temoc.
The high traffic, high profit fast-casual concept has proven its business model with more than 15 corporate-owned locations throughout Chicago. The family-owned franchise has created a new category in Mexican food: The authentic flavors of a Jaliscan taqueria and the scalability of Chipotle, all under the same roof.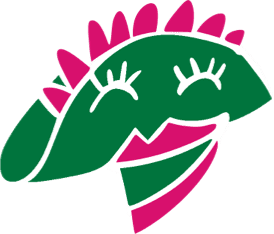 Celebrity-Backed & Taking Cilantro Worldwide
Armando Christian Perez, aka Pitbull, has partnered with Fransmart to bring Cilantro Taco Grill to the masses. Perez's partnership with Fransmart is part of his larger mission to help Latino hourly employees become operators and owners for Latin-owned businesses. As part of his investment, Perez will lend marketing support as the brand sets its sights on growing its national footprint to the top 100 media markets.
With prime territories available, Cilantro is on track to become the nation's largest and most in-demand authentic Mexican fast casual franchise. The team is seeking passionate owner-operators to bring Cilantro and all its star power to the country's 100 biggest media markets. Franchisees will benefit from the support of Armando, Fransmart, a proven business model, and a list of franchise advantages that no other fast casual concept can boast.
The Cilantro Advantage
A Family Recipe for Success
Celebrity-Backed Marketing
Pitbull is a megastar and a successful entrepreneur. Cilantro will continue to generate headlines, which means free marketing for you.
Franchisees Are Like Family
Cilantro Taco Grill have ensured that your recipes will be authentic, unique, and most importantly, delicious. Authentic always stands out.
The Chicago market has made them a catering favorite over the last decade, and bottles of their house salsa are always flying off the shelves.

Incredible Unit Economics
With an astounding $1,180.27 average sales per square foot, Cilantro is showing the country that consumers are craving authentic food and experiences.

Next Generation Technology
Franchisees will have several next-generation tools. Digital menu boards, online training systems, and a customer rewards program.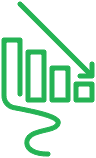 Low Labor, Refined Systems
Cilantro's well-organized kitchen flow requires only a few staff members to operate even during the busiest times of day, meaning bigger profits and a quicker path to ROI for franchisees.

Conversion Friendly
Cilantro has already made a habit of taking over restaurant spaces from other brands, meaning their model is especially friendly to conversions. Conversions mean cheaper, quicker builds for franchisees, which means a quicker path to big ROI.

Flexible Real Estate Options
Not sure whether you'd want to operate your Cilantro in a strip mall location? Or maybe a free-standing spot with a drive thru? No problem! Cilantro has flexible models for both options, giving you freedom.

Prime Territories Available
Cilantro has become a household name in the ultra-crowded market of Chicago. The brand is powerful. Franchising your own Cilantro Taco Grill means you have the tools to take over your hometown.
Get the guacamole. Trust me. Get it. Get it now. You will not regret it! Actually, you won't regret the tacos either. Or the beans. Or the salsa. It was all soooo delicious.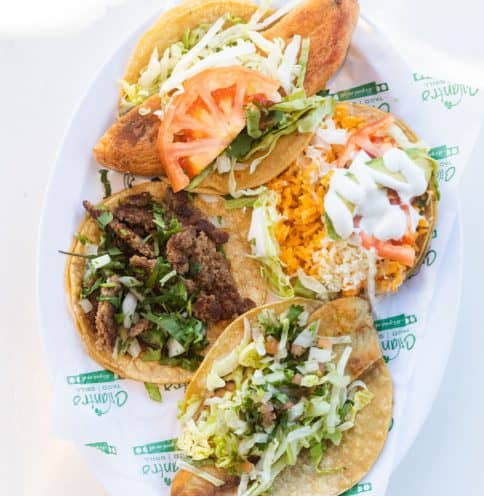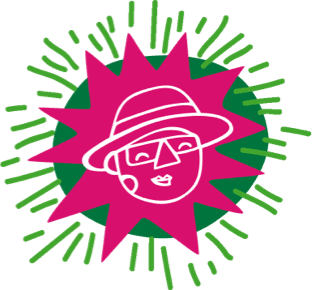 Join The Cilantro Familia
The big players in Mexican food can't offer the authenticity, the history, or the heart of Cilantro Taco Grill. You know what else they can't offer you? The opportunity to invest in an emerging brand with proven success in a competitive market and a business plan built for scalability. With Cilantro Taco Grill, you're not betting on success – you're banking on it.
Cilantro's model has proven scalability
New stores average between $1,200-$1,400 per square foot
Cilantro offers next-generation technology features
Backed by the global leaders in franchise development, Fransmart
has a proven track record of growing franchises quickly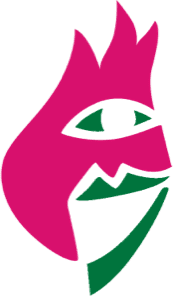 The Cilantro Taco Grill Investor Guide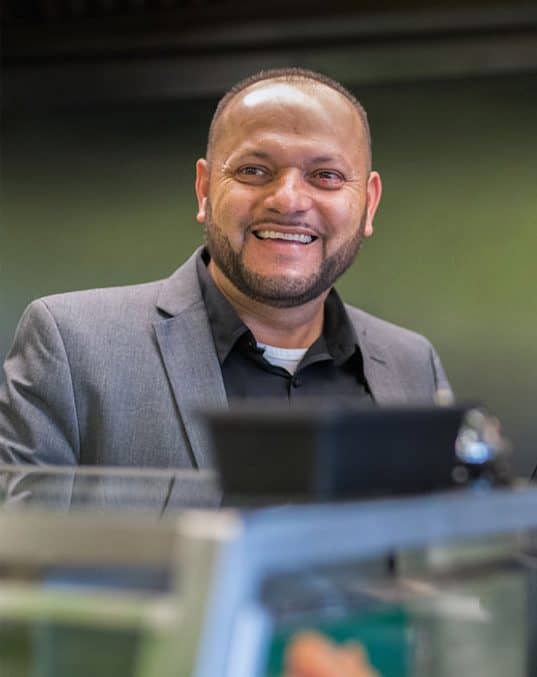 We're looking for multi-unit franchisees who want to bring the authentic flavors of Jalisco, Mexico to your hometown.
Cilantro Taco Grill Founder, Temoc Morfin
Cilantro Taco Grill Average Sales for 2022
| | |
| --- | --- |
| 2022 Gross Sales | $1,400,016.84 |
| Square Feet | 1186.18 |
| Sales/Sq. Ft. | $1,180.27 |
* These figures can be found in the current version of the Cilantro Taco Grill FDD
Operational experience in business is a plus, but not required assuming a professional Director of Operations will be part of your team. Prospective franchisees must meet the minimum requirements below to be considered for a Cilantro Taco Grill franchise.
$1M net worth*
$500k liquid capital available for investment*
Ready to begin development within the next 3-6 months
Ready to develop a minimum five unit territory in a major U.S. area
The big players in Mexican food can't offer the authenticity, the history, or the heart of Cilantro Taco Grill. You know what else they can't offer you? The opportunity to invest in an emerging brand with proven success in a competitive market and a business plan built for scalability.
Proven scalability with 15 successful corporate locations in one of the most competitive food markets in the world—Chicago.
Numbers any franchisee dreams of, with locations pulling an average of $1180.27* per square foot in yearly sales.
Next-generation technology features like a customer mobile app, digital menu screens, a robust digital training system, and an integrated loyalty program.
Multiple revenue streams are included with a robust catering program, and access to their extensive retail offerings sold in every store.
| | |
| --- | --- |
| Start-up Costs (Multi-unit) | $378,000 – $831,000 |
| Royalties | 6% Gross Revenue |
| Franchise Fee | $35,000 |
| World-wide Creative Fund | Up to 2% Gross Revenue |
| Local Marketing | 1% Gross Revenue |
| Multi-Unit Development Fee | Minimum of 5 units; if developing 5-9 units, $105,000 for the first 3 units + $17,500 for each additional unit; if developing 10 or more units, $175,000 for the first 5 units + $17,500 for each additional unit. |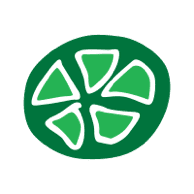 Your Cilantro Taco Grill Franchising Journey Starts Here
Whether you are ready to invest or just getting started, take the next step with us. We will guide you along your franchising journey.