The key to generating wealth through franchising is to invest in an emerging brand
Anyone who invests in a franchise business is hoping it will be the ticket to wealth. And it certainly can be, providing you pick the right investment. The way you make money in franchising is to align with an emerging brand.
Every large brand like McDonald's or Subway started with just one outlet. The earlier you get into a successful chain, the more upside. If you buy an established brand the multiples are so high it generally takes six to 10 years to get your money back, and even longer when you consider ongoing, mandatory refurbishments. On the flip side, emerging brands return an initial investment in one to three years. Savvy franchisees compound those returns by reinvesting that free cash into more locations, and build a much bigger, more valuable business on the same investment.
While there is risk with an emergent brand, the rewards far outweigh it.  Emerging brands are less expensive to join, prime territories are available, opening costs are less, and often better real estate can be secured. But most importantly, new franchise concepts give franchisees a longer runway to make money.
For over two decades I've helped grow brands like Five Guys and The Halal Guys, from one-unit emerging concepts into powerhouse international brands. When I evaluate a new concept, I'm looking for a trending segment and a brand that has authentic soul and strong ROI where a franchisee will be able to get their investment back fast and continue to invest in more units. By following these guidelines, prospective franchisees can evaluate if a new brand has the foundation to become the next Five Guys. Here is how I evaluated three of Fransmart's newest emerging brands before I brought them into our portfolio.
A better plant-based burger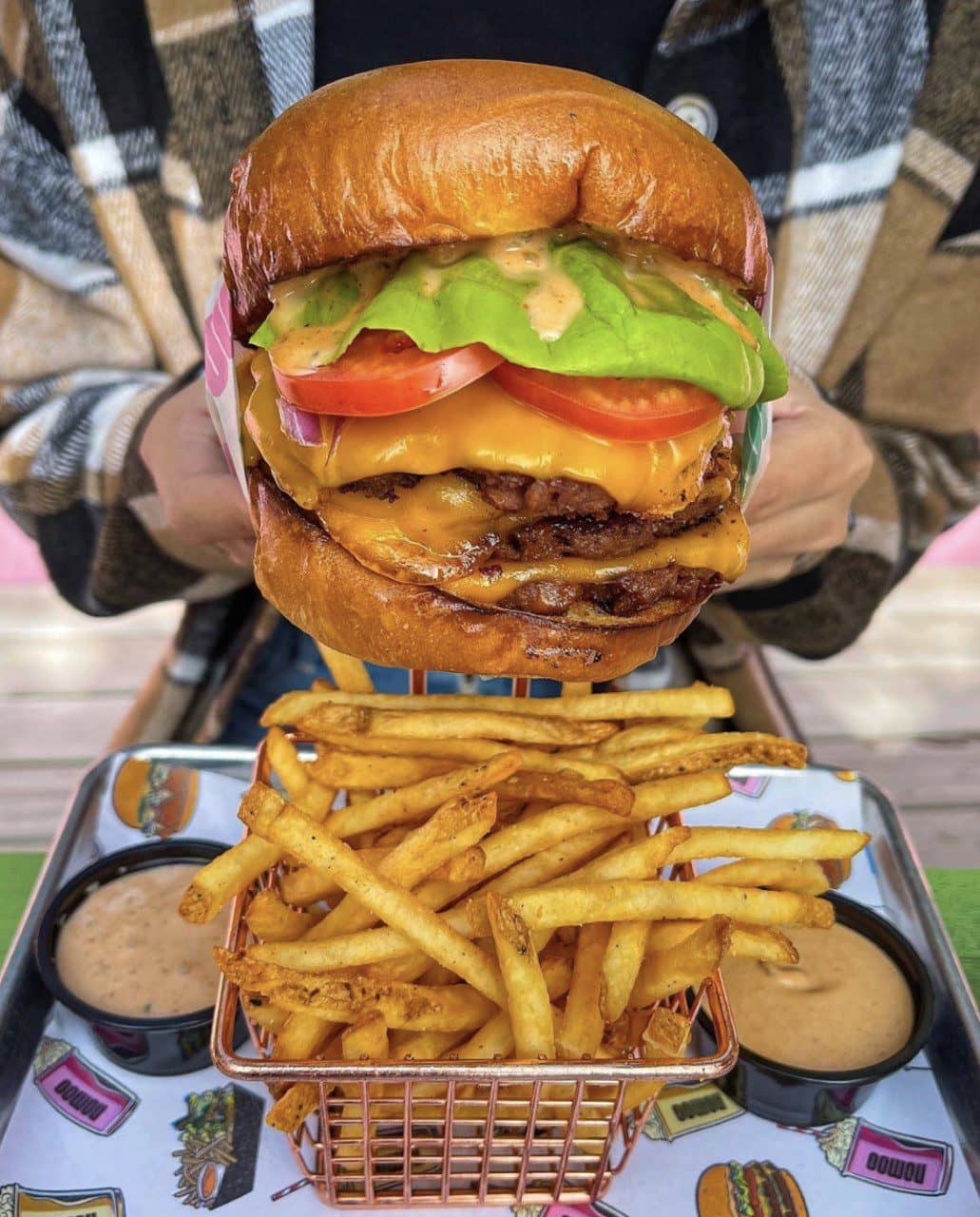 Plant-based food is the rage right now. The only problem is most of the food falls short. For a plant-based concept to scale and have mainstream appeal, the food has to taste as good as the real thing. I looked at many concepts that all lacked great taste and authenticity. When I discovered nomoo I finally found the unicorn. The food was outstanding, and the restaurant was packed, which told me that the public liked it too and that is half the battle. Then, I meet nomoo founder George Montagu Brown. He is a super savvy, young, self-made multi-millionaire who came to L.A. to visit and was looking for a great vegan burger, and couldn't find it. He saw a business opportunity and set out to create the best plant-based burgers, chicken sandwiches, milk shakes, etc.  With his experience having eight successful businesses prior to nomoo, the quality of his products, and his passion for plant-based cuisine, I knew nomoo will be a winner.
TV Star to Franchise Superstar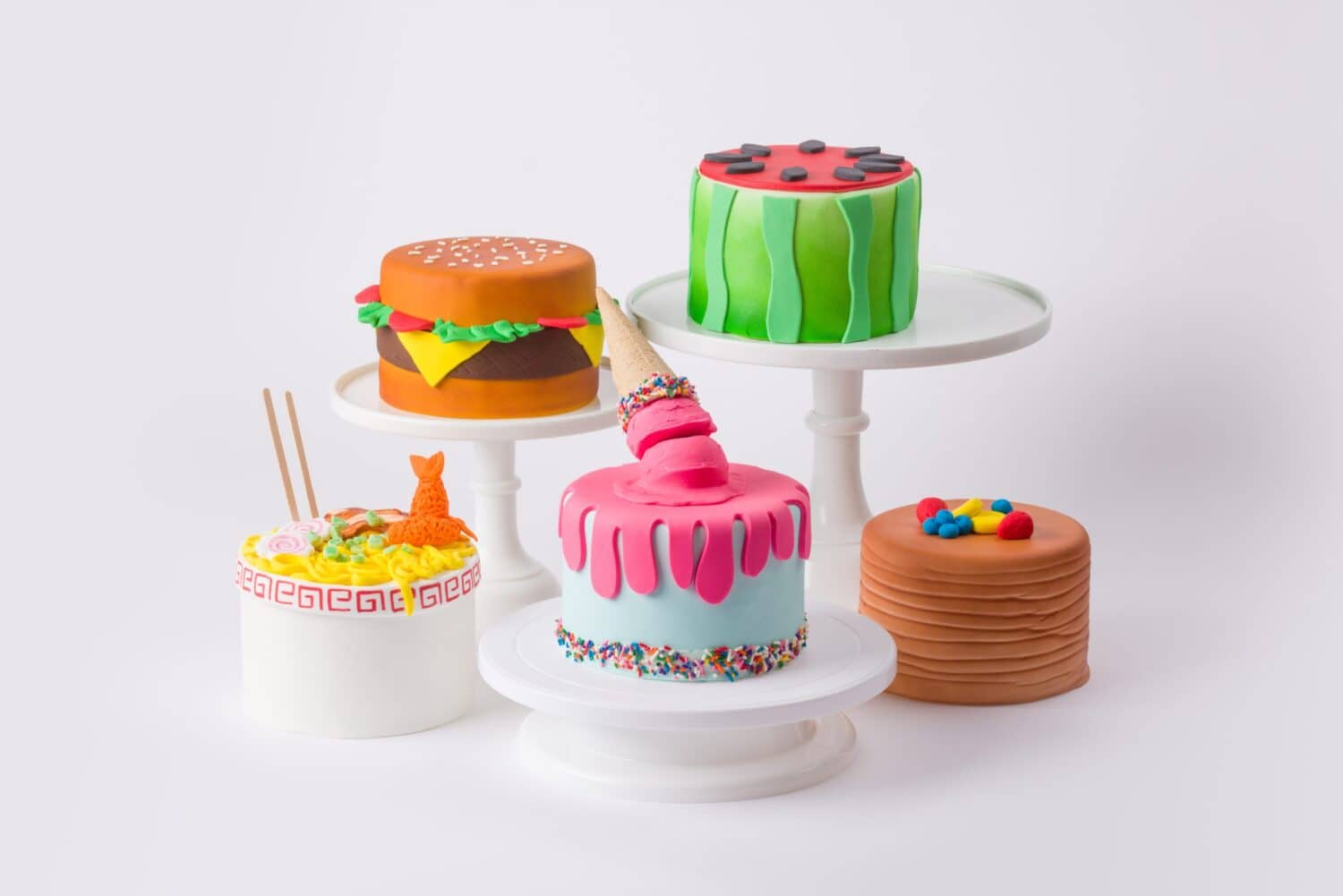 Everyone knows Food Network Ace of Cakes star, Duff Goldman. He's one of the most recognizable food celebrities in the country. That name power is gold in the franchise world. People want to be a part of Duff's CakeMix, an interactive, DIY cake studio because of Duff's fame and his very likeable personality. Prospective franchisees will want to be a part of his business because it's engineered to make money. The experiential retail segment is hot. Look at  how much people loved painting pottery and doing wine and paint nights. This do-it-yourself cake studio operates on the same idea and is the fastest growing DIY franchise in the country.
Duff's CakeMix makes it easy for everyone to be an Ace of Cake. For the franchisee the operations are simple; no commercial kitchen is needed, and no professional baker is required. It gives someone the chance to be in the hospitality/restaurant industry without all the costs and the hassles. Labor costs are low, there is very little prep and surprisingly little clean-up. Additionally, there are multi-revenue streams from the DIY studio, as well as retail sales of grab and go cake slices and cupcakes.
Top Chef to Top Franchisor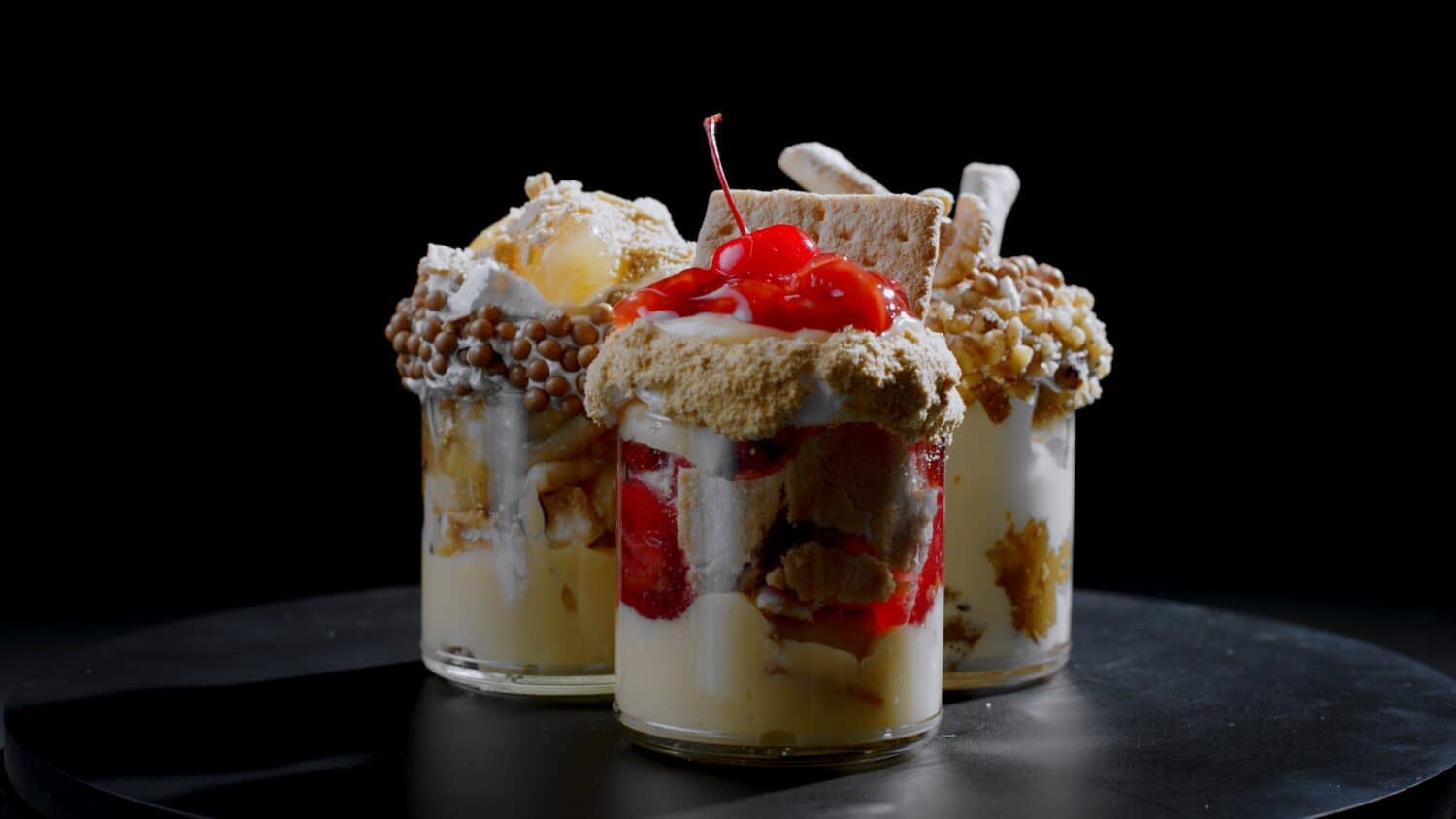 People know Chef Fabio Viviani from his "Top Chef" TV appearances, but I know him as the hardest working celebrity chef in America. He's built a restaurant empire that does $130 million in sales annually. Chef Viviani knows how to make great food, and he knows how to make money. When I looked at his newest concept, JARS, I thought it was the smartest restaurant franchise I've seen in decades.
Like Duff's, JARS offers franchisees a restaurant without the typical restaurant hassles. It is hoodless and ventless, and everything a franchisee needs to put together a store comes in a kit. Dessert franchises are hot, just look at Crumbl and Nothing Bundt Cakes. JARS has the advantage of being a single-serve specialty dessert that is highly Instagramable. It's perfect for a sweet treat or to bring to parties and events. Jars is uniquely positioned in a proven and exploding specialty dessert segment.
The reason anyone gets involved in franchising is to have the freedom of running a business and the opportunity to get wealthy and the way to do that is with an emerging brand. If you evaluate the unit economics of a new brand, the owners passion and the uniqueness of the concept, you'll be able to reduce your risk and pick a winning emerging brand to invest with.