If you seek a business or investment opportunity in Pittsburgh, Pennsylvania, buying a franchise is a terrific option. Franchises are a good investment when it comes to short-term and long-term ROI. Choosing the right franchise can yield profits starting from the first year of ownership.
It's a common misunderstanding that mature franchise opportunities are profitable; instead, they have congested territories leaving little ability for new franchise owners to capitalize on the market. Instead, emerging franchise brands offer lower cost ownership, prime territory availability, and strong profits, making them the hottest franchise opportunities in Pittsburgh, and surrounding areas.
Pittsburgh Franchise Market Overview
Although Pittsburgh is known as "The Steel City" for its more than 300 steel-related businesses, it has opportunities for many other industries and creative minds. Some of the other leading industries in Pittsburgh are advanced manufacturing, healthcare, energy, financial and business services, and information technology – some of its top companies include Alcoa, Inc., Kraft Heinz Co, and Highmark Health. As Pittsburgh offers excellent business opportunities, many new companies are keen to open their franchises and branches here.
One of the most important things to consider when evaluating brands is the success rate of the franchise opportunities in Pittsburgh. Investors should be looking for a franchise with a successful business model that lowers costs and sustains revenue.
Fransmart is a leading franchise development company in Pittsburgh. With years of experience and exposure in the market, we know which businesses are growing, or have the potential to grow. Fransmart also has a team of experts that can help you analyze the market and provide you with franchise options according to your preferences.
Top Franchise Opportunities in Pittsburgh
After much research, we have concluded that these top five franchise opportunities in Pittsburgh are the most promising ones based on their franchise fees, brand value, and prospects for growth.
#1 Taffer's Tavern: Full-Service Restaurant Franchise Opportunity in Pittsburgh Is of Tomorrow
Pittsburgh, Pennsylvania, now has a unique Full-Service Restaurant franchise for sale. Taffer's Tavern is a bar and restaurant chain founded by celeb Jon Taffer. He is the star of the popular 'Bar Rescue' and has won awards in hospitality. Taffer took his decades of experience in the industry to come up with a concept that completely revolutionizes full-service restaurant operations. The result is a profitable and unique investment for franchisees. Taffer's Tavern has an aesthetic ambiance, a technology-driven process with a robotic kitchen, vacuum-sealed food, and a data-driven menu.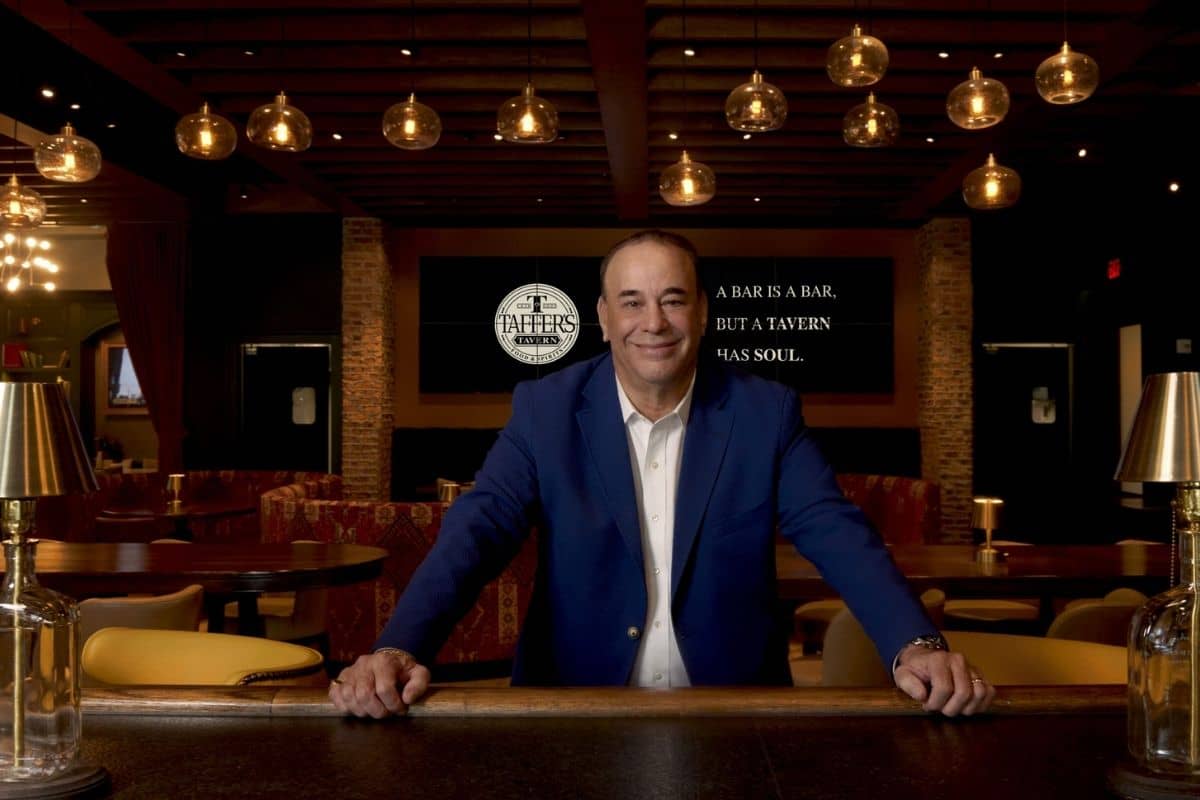 The existing franchise owners of Taffer's Tavern are enjoying high profitability by saving expenses because of simplified cooking techniques and less food preparation time.
Total Investment for Taffer's Tavern Franchise
Initial Investment: $1,183,000 to $2,203,000( 5 Units)
Franchise fee: $50,000
Franchise Owner Income: click here to know how much Taffer's Tavern franchise owners can make.
#2 PayMore: Fastest Growing Used and New Electronics and Gaming Store Franchise Opportunities in Pittsburgh
The PayMore franchise is a fast-growing electronics franchise integrating e-commerce with electronics sales and trade-in. It's a great franchise opportunity for tech lovers with products ranging from smartphones to gaming systems and computers to tech gadgets. They repurpose old electronics and recirculate them back into the marketplace.
This niche is a unique franchise opportunity because it is recession-proof and there's not a lot of competition. It's also a relatively new and environment-friendly concept.
The used products are also in demand since people are looking for cheaper alternatives to new products. PayMore has seen improved profits because of the influx of demand and supply of used devices in the market, and the business model has a green/sustainable hook. Franchisees enjoy low overhead, high margins and high customer retention rates.

Total Investment for Pay more franchise
Initial Investment: $184,050 – $299,950 (multi-unit)
Franchise fee: $30,000
Franchise Owner Income:
With Adjusted Operating Income – $288,311*
Gross Sales— $2,334,054.72
Adjusted Operating Income For A Franchise Store— $272,602.30
#3 Rise: Franchise Opportunity with Streamlined, Tech Operations in Pittsburgh
Rise Southern Biscuits & Righteous Chicken is a fast-casual restaurant for breakfast and lunch. The reason to invest in this hottest franchise of the year is their highly efficient operation and low startup cost, derived by seamlessly making contactless kiosk ordering and food locker technology work together. This process has created a smooth experience for customers and employees. Also, the better breakfast category is mainly untapped in Pittsburgh.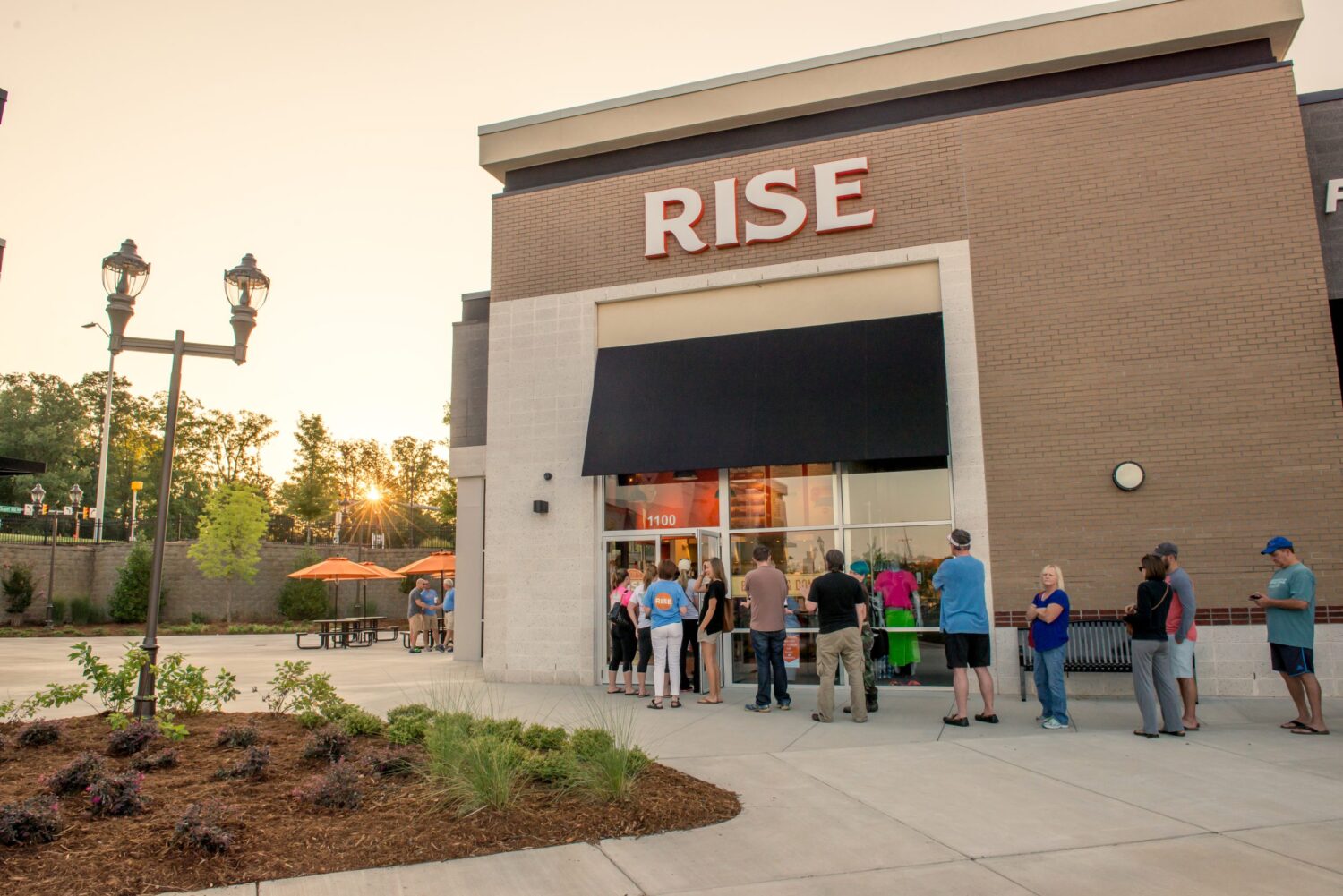 Total Investment for a Rise Franchise
Initial Investment: $420,500 – $598,500 (3 restaurants)
Franchise fee: $35,000
Franchise Owner Income: Click here to know how much a Rise franchise owner can make.
#4 Curry Up Now- Hottest Selling Indian Franchise in Pittsburgh
Buying Curry Up Now is a golden opportunity to get into the growing Indian cuisine market.
Curry Up Now is the fastest-growing Indian fast-casual chain known for its vegetarian and vegan Indian recipes. It offers uncompetitive territory for Pittsburgh entrepreneurs to serve its creative, accessible Indian fusion food. Curry Up Now and its fun menu items like Naughty Naan and Indian burritos are making a big splash in the fast casual market. Because the brand uses a co-packaging company, it isn't necessary to employ a classically trained Indian chef.
Curry Up Now, has a fun, positive vibe atmosphere that creates loyal customers and shines on social media.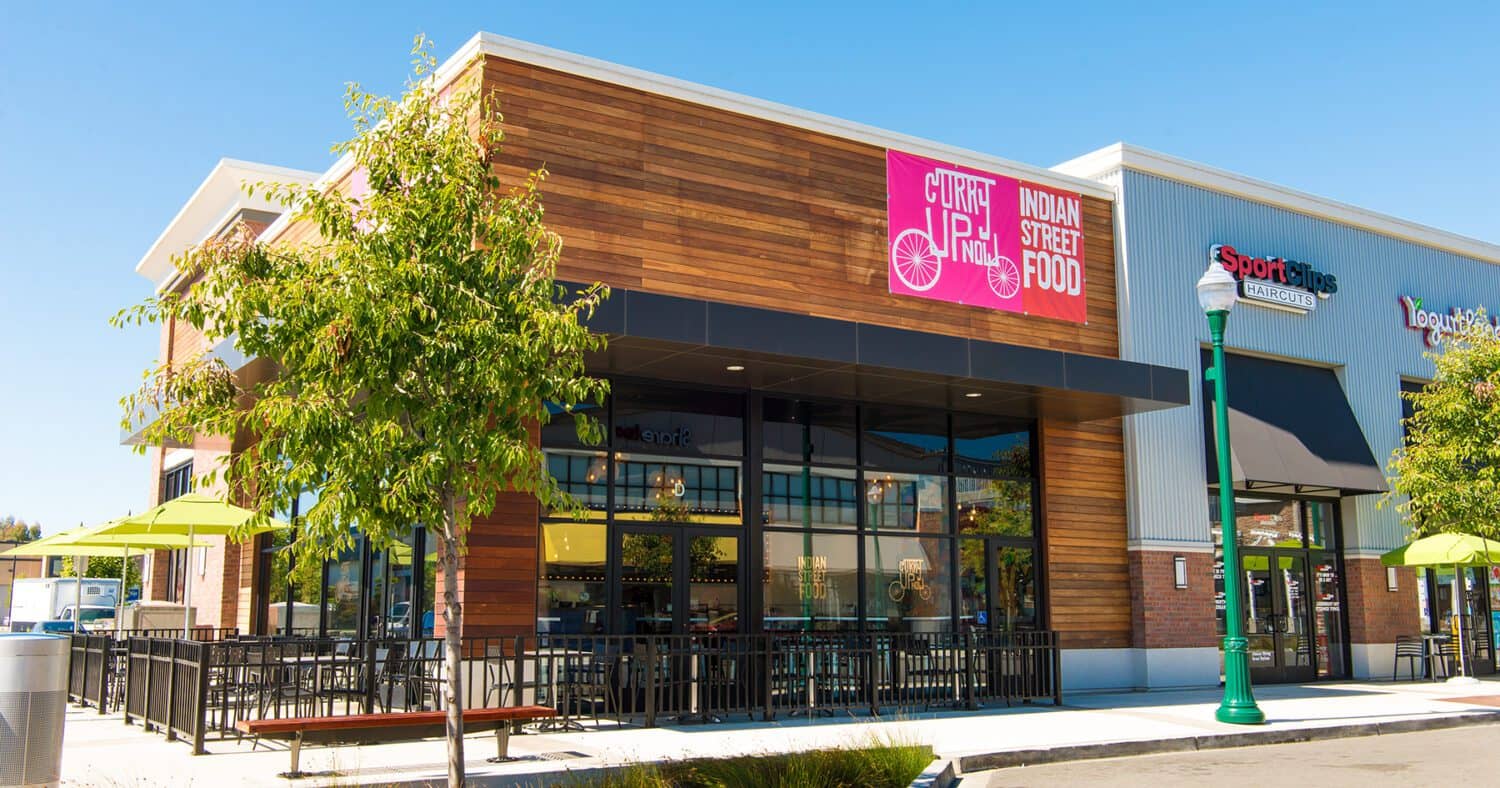 Total Investment for Curry Up Now Franchise
Initial Investment: $392,000 – $1,671,500 (multi-unit)
Franchise fee: $35,000
Franchise Owner Income: Click here

to know how much Curry Up Now franchise owners can make.
#5: Fast Casual Franchise Opportunity that is Tech Forward in Pittsburgh
Brooklyn Dumpling Shop is the first dumpling franchise to go completely touch-free. After the pandemic, proper sanitization and contactless delivery are attracting more customers as it has become the utmost priority to follow social distancing. Brooklyn Dumpling Shop has devised a technology that allows touchless and contact-free dumplings to ease the entire process. With their automated kiosks, hot and fresh dumpling are prepared and served on request.
Brooklyn Dumpling Shop is an award-winning concept that is the fastest growing dumpling restaurant in the country. Surprisingly, the Pittsburgh territory is still available for franchising. There is also an opportunity for a franchisee to expand their territory into other areas of Pennsylvania.
Total Investment for Brooklyn Dumpling Shop Franchise
Initial Investment: $348,500 – $663,000 (multi-unit)
Franchise fee: $40,000
Franchise Owner Income: click here to know how much Brooklyn Dumpling Shop franchise owners can make.
Conclusion
Becoming a franchise owner can be a great opportunity to make money if invested in the right one. Buying a popular franchise is not essentially the right one; sometimes, new emerging and unique franchise opportunities in Pittsburgh, Pennsylvania can do better. Do your research as it is a big commitment to make. The above said profitable franchises are worth checking out as they are unique and will provide you with uncompetitive territory in Pittsburgh.