At Fransmart we know that the way to truly get wealthy is to invest in the right emerging brand. A newer concept gives a franchisee a chance to get in on the ground floor and ride the wave of growth. With an emerging brand, the initial investment is far lower than with a mature brand, and the franchisee has a long runway to use the power of compounding returns to build serious wealth.
As the company that discovered Five Guys and The Halal Guys and made them international brands, Fransmart has the secret sauce for identifying the strongest emerging brands that have the right ingredients to grow into major players in franchising.
After evaluating the emerging brands in the franchise field, Fransmart believes these nine brands are the top emerging brands for 2022.
nomoo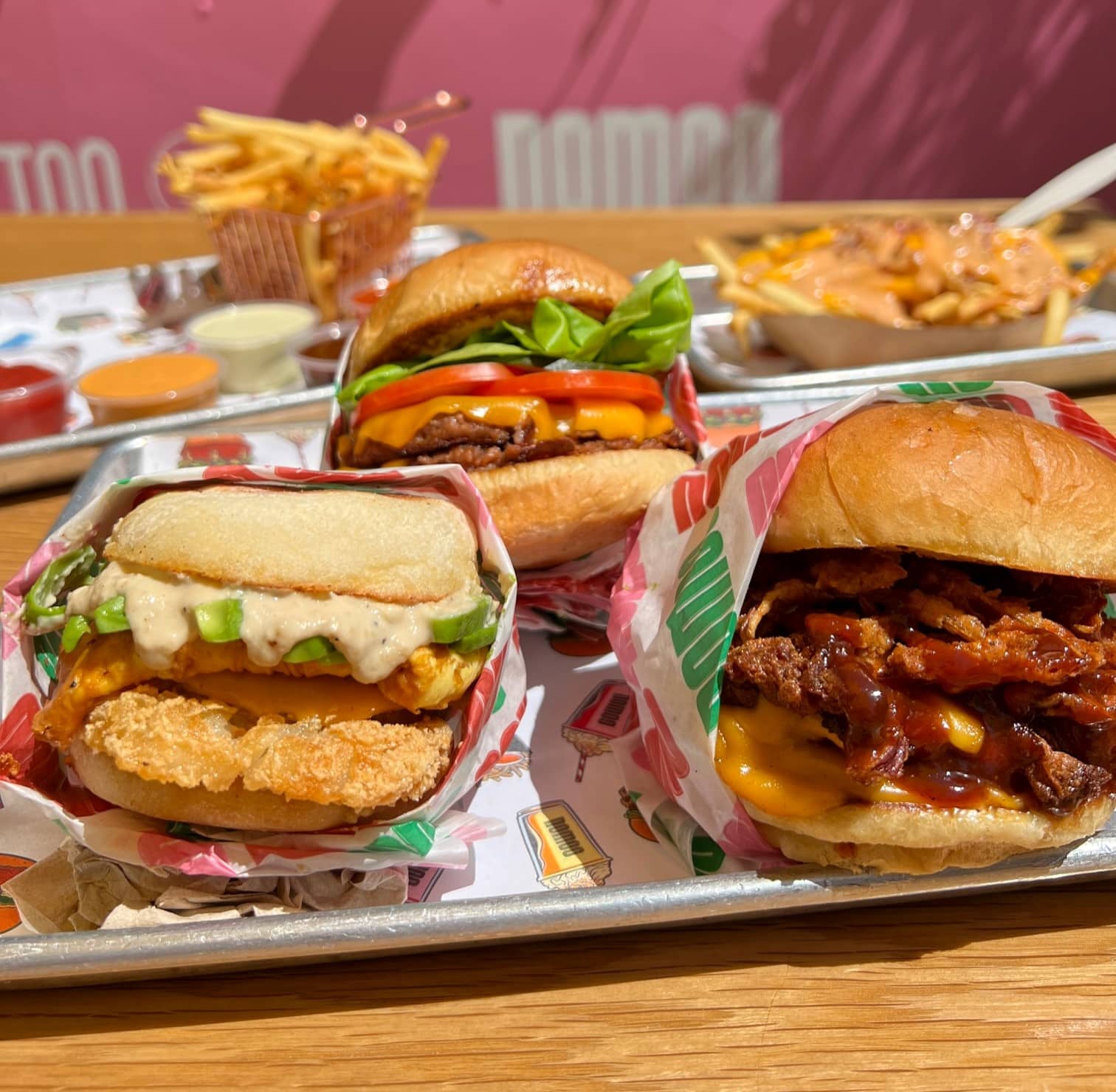 Fransmart believes that plant-based restaurants are a big part of the future of dining. With food that tastes so good our carnivore CEO fell in love with it, we knew we had found the brand capable of taking plant-based mainstream. Nomoo was in the top two brands named by a Nation's Restaurant News as the plant-based brands ready to spread cross-country.
Why We Love it:
Incredible unit economics
Leading a new trend in QSR
Simplified operations
A plant-based menu that appeals to the mainstream
Strong successful serial entrepreneur owner
Brooklyn Dumpling Shop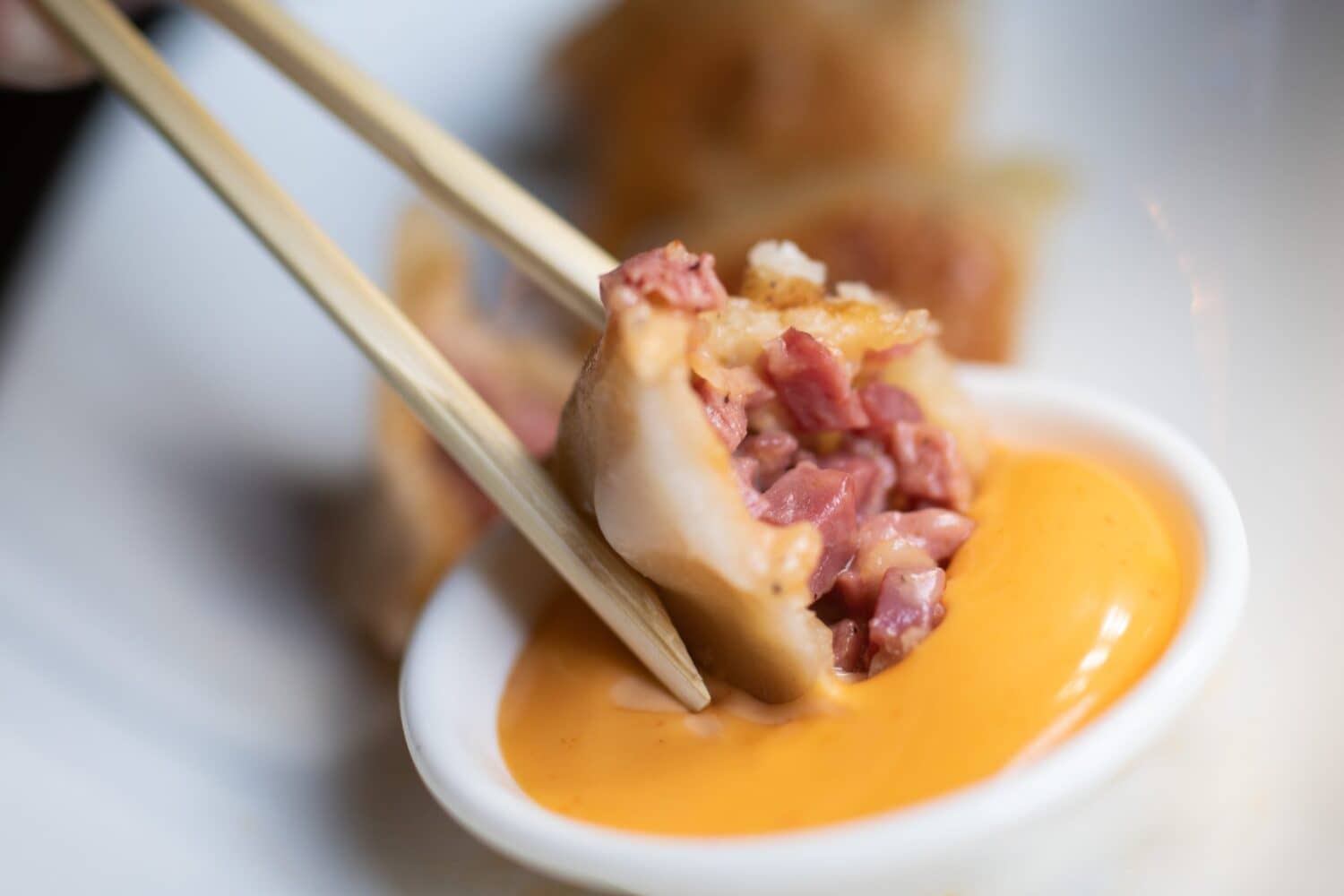 Created by New York restauranteur, Stratis Morfogen, Brooklyn Dumpling Shop is disrupting the QSR field with its Automat technology that allows the restaurant to operate 24/7 with a barebones staff. The brand became a celebrity and NYC cult favorite offering 32 unique dumplings like French onion soup, cheeseburger, PB&J and more.
From a Franchisee: "Brooklyn Dumpling Shop is the most exciting QSR concept on the market today," –Nick Sordoni, who along with Stephen Hudacek and Alex Flack comprise Keystone Dumplings, LLC, the Pennsylvania Area Representative for Brooklyn Dumpling Shop.
Why We Love it:
24/7 concept. Franchisees literally make money while they sleep
Technology driven
Small foot-print stores. Non-traditional locations
Speaks to consumer demand for off-premise
Duff's CakeMix
Duff's CakeMix, created by Food Network star Duff Goldman, gives everyone the chance to be their own Ace of Cakes. Duff's CakeMix provides franchisees the opportunity to own the easiest to operate, high volume, low labor, low build out cost leading experiential reality franchise in the industry. It allows a franchisee to be in the hospitality industry, without the headaches and hassles found in a traditional restaurant.
Why We Love it:
No commercial kitchen, no baker needed. Duff's proprietary recipe cakes are delivered to each location.
Incredible systems and supply chain for franchisees
Celebrity-owned
High volume = Strong revenues
Easy operations
JARS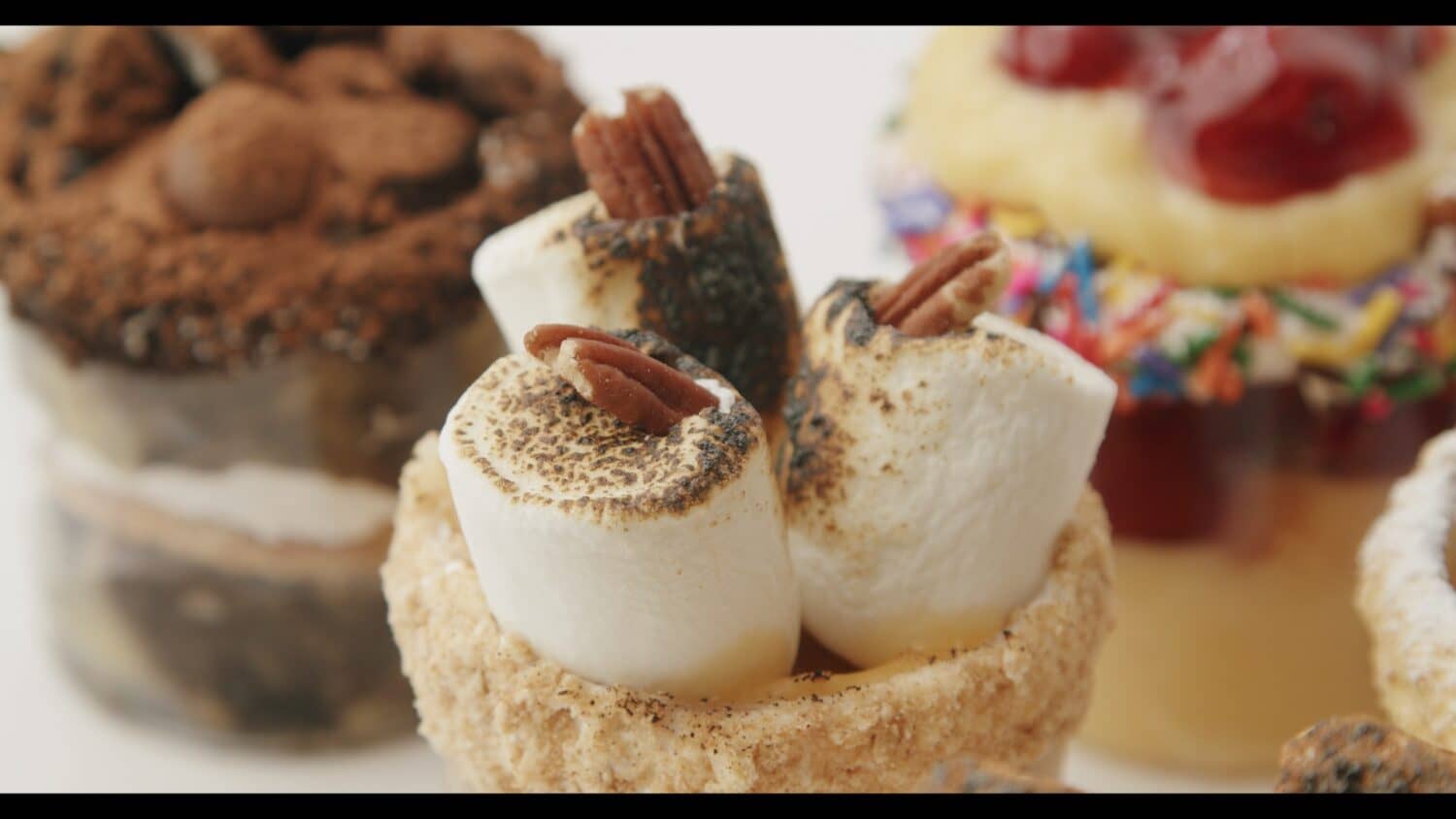 JARS by Fabio Viviani is the next big thing in the popular dessert franchise category. If you kick yourself for not buying a Crumbl, don't miss out on JARS. Viviani, a star of Top Chef, and the brainchild behind the powerhouse Fabio Viviani Hospitality Group, created JARS to be an easy to execute concept offering the most Instagramable desserts on the market today.
From a Franchisee: "We were attracted to the JARS concept for many reasons including its innovative and delicious menu offering and strong unit economics, but we're most excited to partner with Fabio to bring his first-ever dessert concept to Southern California."–Bethany Nelms, JARS Orange County Franchisee
Why We Love It:
Hoodless/ventless concept needing no professional pastry chef
Celebrity chef with extensive restauranteur and franchisor experience
Simple operations
Strong growth from the start
Product made for social media
Low start up costs
Taffer's Tavern
Created by Bar Rescue star Jon Taffer, Taffer's Tavern is the first concept to disrupt the full-service category in a decade. The restaurant boasts "the kitchen of the future," where technology and cooking blend to result in a back-of-house that can save up to 60% on operations costs.
From a Franchisee: "We worked with Jon Taffer on creating an incredible restaurant experience where every detail was discussed and developed with our guest experience in mind. It has been a great experience for us to consult with Jon on the state-of-the-art kitchen design for the Taffer's Tavern concept, and we are thrilled to be a franchise owner as well. So, while the tavern itself incorporates many state-of-the-art innovations when it comes to food preparation and safety, the focus is delivering a high-quality, delicious experience in an inviting environment that we know our patrons will enjoy." — Local D.C. franchise owner Felipe Hasselmann.
Why We Love it:
Hoodless/ventless kitchen utilizing sous vide cooking
Most operationally efficient full-service restaurant in the industry
Celebrity owned
High revenue generating bar program
Strong systems and partners for franchisees
Savannah Seafood Shack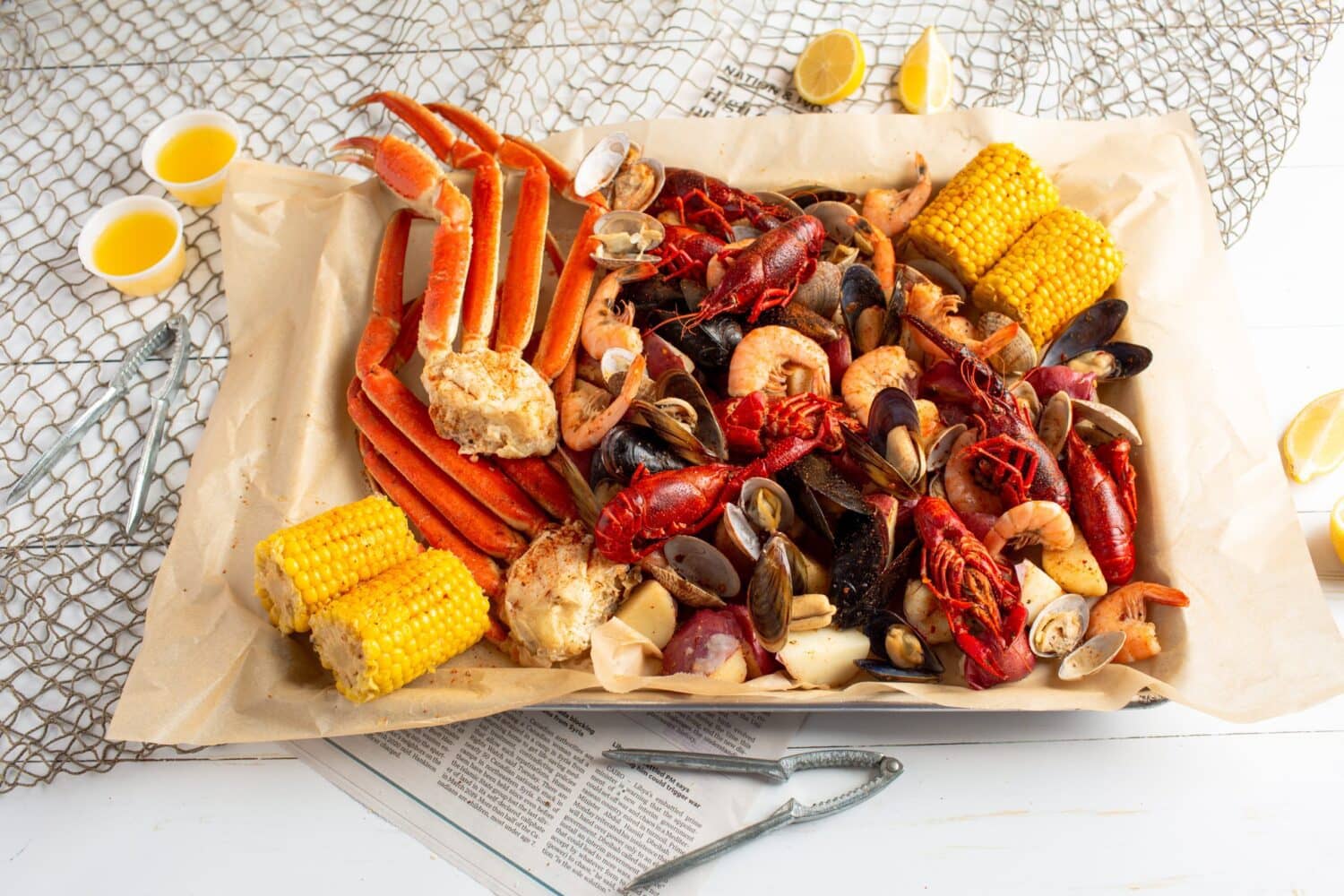 According to Fransmart's CEO, Savannah Seafood Shack has the best unit economics he's seen in a decade. That alone should make a perspective franchisee do a double take. Add in easy operations, fast-ticket times, and a unique menu featuring a single-serve Low Country Boil, and you've got the makings of the next great seafood brand in America. It's no surprise that the brand is a media darling, featured on The Travel Channel, Cooking Channel and more.
Why We Love it:
Amazing unit economics
Taking seafood from the fancy to the everyday
Creators of the single-serve Low Country Boil
Fastest ticket time in seafood industry
Rise Southern Biscuits & Righteous Chicken
This coast-to-coast breakfast/lunch franchise more than doubled its nationwide footprint in 2022. Known for being a leader in the use of technology, and for its people-centered corporate culture, Rise Southern Biscuits & Righteous Chicken is the ideal franchise for anyone wanting a strong investment along with a work/life balance.
From a Franchisee: "One of the biggest draws for us was the ability to open a Rise location in a former restaurant space, converting it to a Rise quickly. We liked that ability to open for less and maximize our ROI." -Matt Hurley, Virginia Area Representative
Why We Love it:
Strong Item 19
Conversion-friendly
Tech forward
Work/life balance
PayMore
PayMore is the fast-growing, local brick-and-mortar franchise in a unique industry that combines e-commerce with electronics sales and trade-ins. From smartphones and gaming systems to computers and tech gadgets, electronics sales are one of the hottest markets with high customer retention rates, growing margins and low overhead. PayMore is the perfect franchise for restaurant franchise owners looking to diversify their portfolio with a recession resistant brand.
From a Franchisee: "We were seeking to get in on the ground floor of the next big franchise opportunity and after reviewing PayMore's incredible unit economics and strong Item 19, we knew it was the right investment for us at this time," –Dan Lowe, Virginia and Pennsylvania franchisee
Why we Love it:
Strong Item 19
Low startup costs
Thrives in all economic conditions
Easy operations
Multiple revenue streams
Powerful, proprietary POS
Sustainable/green business
Curry Up Now
Ethnic eats are a consumer favorite and with very little Indian QSR concepts on the market, Curry Up Now fills a need, offering a unique spin on Indian cuisine. Curry Up Now serves up traditional Indian favorites in new ways like burritos and bowls. The fusion cuisine coupled with an upbeat, modern vibe make it unlike most Indian restaurants.
From a Franchisee: "The creativity and unique essence of the brand is what impressed me the most with Curry Up Now. They not only pay attention to the taste of the food, but also how it is presented and that is something that isn't on the East Coast yet " –Pritesh Benjamin, New Jersey franchisee.
Why We Love it:
No traditional Indian chef required
Presents Indian cuisine in a way that appeals to the masses
Opportunity to add the brand's Mortar & Pestle bar to increase revenues
Easy operations
For more information on any of the Top 9 emerging brands, contact Fransmart today.