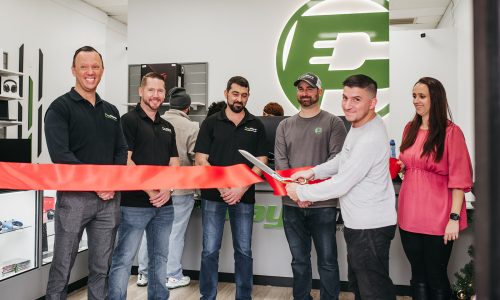 When you're looking for the right multi-unit franchise fit, it's important to do your research and make sure that the business suits your long-term interests. For entrepreneurs just starting their franchise journey, partnering with Fransmart can take a lot of the guesswork out of the process. Our experienced franchise development experts will get to know you and your preferences, guide you through the step-by-step franchise process, and introduce you to key advantages of the category-leading franchise brands that make up our portfolio.
Some might say we're the franchise industry's multi-unit matchmaker. So, if you're ready to take the first step toward franchise ownership – consider the following emerging brands perfectly positioned for first time franchisees seeking a turnkey, streamlined business that's quick to onboard and easy to operate:
1. Rise Southern Biscuits – For first time franchisees, managing labor and scheduling can be difficult. Rise Southern Biscuits has mastered restaurant organization. By implementing ordering kiosks and an automat for food delivery, labor needs are extremely low, allowing you to focus on delivering delicious food and maximizing profits.
2. PayMore – Is restaurant operation something outside of your interests? PayMore offers a unique retail experience, having mastered the buy, sell & trade model for electronics. A proprietary algorithm gives franchisees a leg up against big box retailers, ensuring that they can offer the best prices for buying and selling.
3. Brooklyn Dumpling Shop – BDS are the masters of the automat and efficient kitchen design, allowing them to be super profitable in a very small space. For new franchisees, real estate acquisition can be tricky. Brooklyn Dumpling Shop's structure allows you to operate in smaller spaces than most other fast casual restaurants, giving you more real estate options.
4. GLO30 – For first time franchisees, especially those with any medical experience, GLO30 can be surprisingly simple to run. Founded by doctors, GLO30 offers expert training so that you and your staff are ready to perform the simple procedures that fuel major profitability in only a matter of weeks.
Ready to get started?  Once you complete an application for the brand that best suits your long-term interests, our franchise experts will contact you to begin the step-by-step path to ownership.