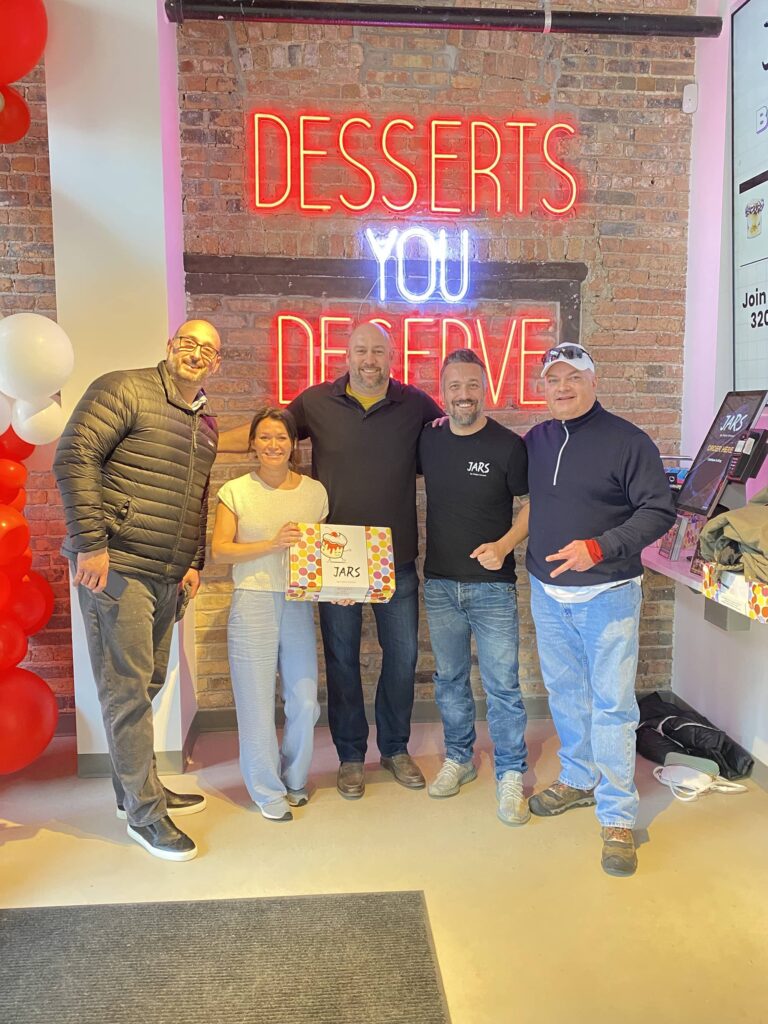 New desserts are coming to St. Louis.
JARS by Fabio Viviani — a quick-service dessert concept featuring classic desserts scaled to a single-serve jar (like a mini-trifle) — last month said it will open five locations in St. Louis.
The local franchisee group, CHR Hospitality, is "actively seeking potential locations" for the stores, according to a release. Todd Hesker, a member of the group, said that he hopes to open the first location this fall in a central area of the region, specifically mentioning Kirkwood, Webster Groves and Clayton.
And while the group is currently signed on to open five locations, Hesker said he hopes to eventually open five additional locations, filling out the rest of the St. Louis region, including Metro East.
Fabio Viviani — a celebrity chef, multi-unit restaurateur, best-selling cookbook author, and TV host — founded JARS in 2021. Viviani last year partnered with Fransmart, the Alexandria, Virginia-based franchise development company that grew brands including Five Guys Burgers & Fries and Qdoba Mexican Grill, to help take JARS national.
The dessert brand opened its first corporate location in Chicago earlier this year and has more than 30 franchise locations currently in development, including in Texas and California, according to a release.
JARS custard-based desserts include what it called its signature flavors of Fabio's Tiramisu, featuring espresso and cream custard,coffee-dipped lady fingers, Nilla Wafers and cocoa powder; Chocolate S'mores, featuring toasted marshmallows, chocolate custard, toasted graham cracker and vanilla frosting; and Red Velvet Cheesecake, featuring sweet cream cheese custard, red velvet cake, vanilla frosting and house baked red velvet cookies.
JARS additionally offers gluten-free options, can be made with soft-serve ice cream instead of custard and limited-edition flavors that change weekly.
Opening a JARS franchise location requires a franchise fee of $35,000 per location, and the total estimated cost of investment per location is between $349,000 and $785,500, according to Fransmart.
Kit Crooks, another member of CHR Hospitality, said it was too early to estimate the total cost of each St. Louis JARS location, but he added that he expected it to be on the lower end of the range, given St. Louis' lower costs compared with other major metropolitan areas.
CHR Hospitality brings a mix of hospitality, business, and marketing experience, according to a press release.
"We've been looking for a new type of dessert concept to bring to our hometown," Hesker said in a statement. "The ease of operations, multiple revenue streams, and low labor costs were allhuge factors in our decision."